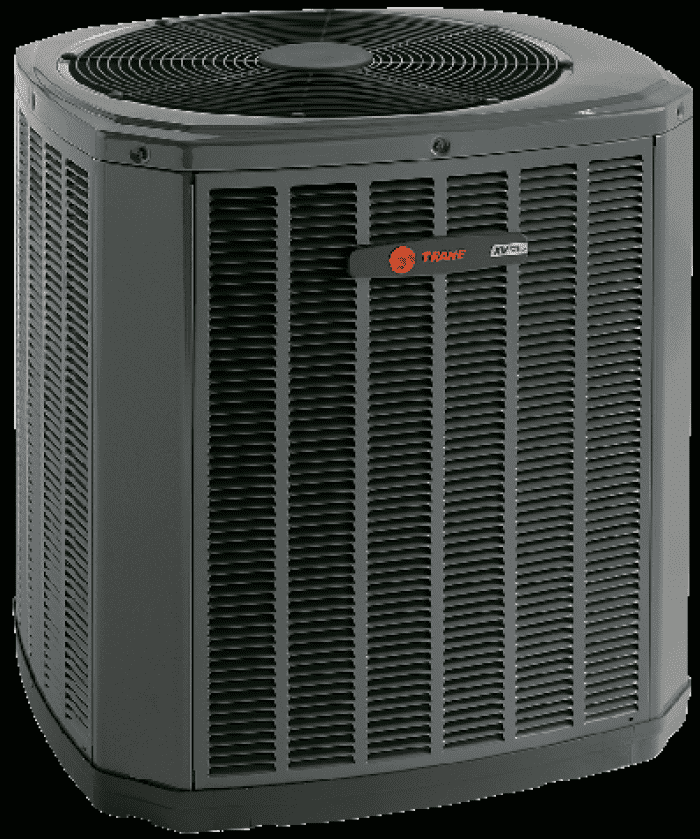 Heat Pumps
Heat pumps can be installed with an electric furnace on the inside or they can be combined with a gas furnace to create a dual fuel hybrid heating & cooling system.
The dual fuel hybrid system uses the electric heat pump to heat your home in the more moderate temperatures and automatically switches over to gas during temperatures below freezing.
The heat pump can sometimes heat your home more economically during the winter due to the reduced cost of electricity charged by the power companies in the colder winter months.
A heat pump also makes an ideal heating & cooling system for a basement remodel or a room addition due to the efficiency and lower upfront cost involved with installation versus a traditional gas heating and straight cooling system.
One should check with their local utility company as those companies often times give rebates to help defer the cost of installation of a heat pump system.
Every air conditioner that Trane builds has an equivalent heat pump model with similar features, benefits and warranties.