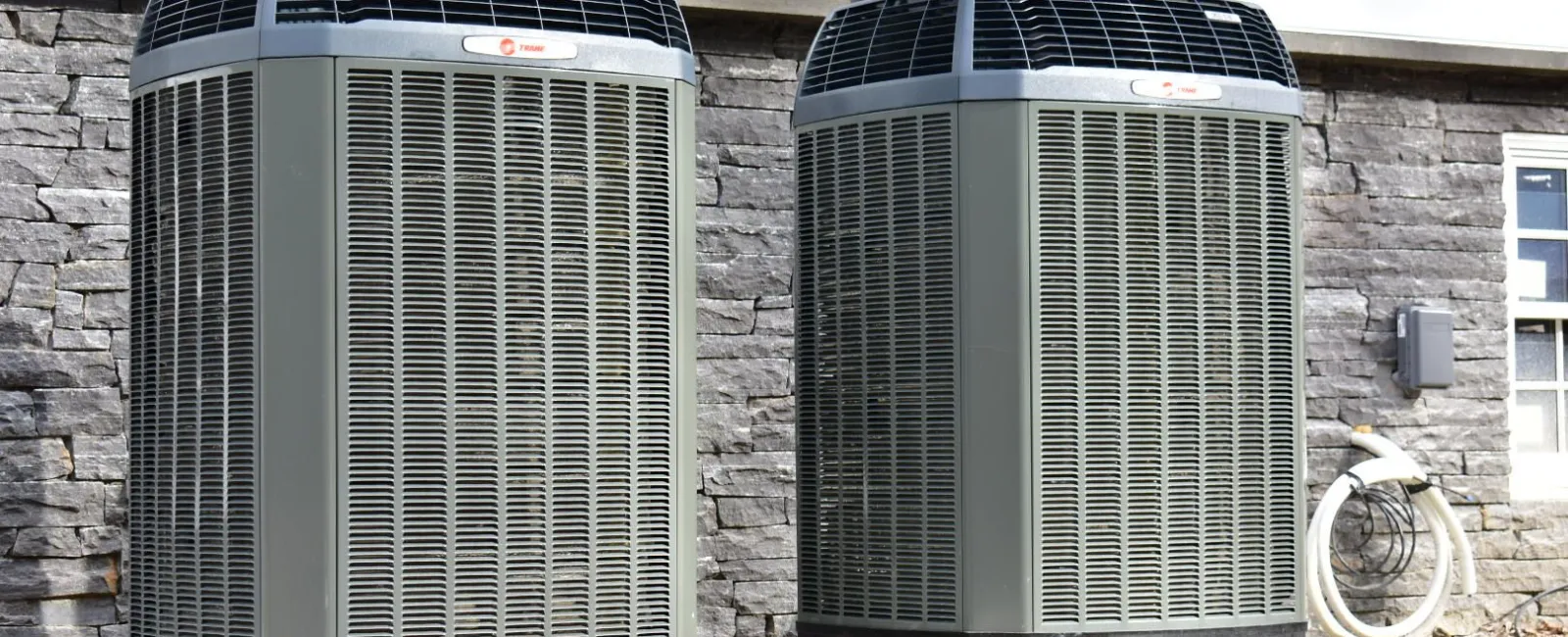 Need A Heat Pump Installed?
It's Gotta Be Reliable
How Can We Help You Today?
I need to...
Deep Discounts on Heat Pump Systems
Heat pumps are a smart, efficient and versatile way to heat and cool your home.
Heat pumps function as an air conditioner when things get hot and a heater when it's cold. In addition to its flexibility, heat pump systems can be very energy-efficient. That means you can enjoy a comfortable home while also saving on energy costs.
Our Reliable technicians are highly trained in Heat Pump technology.
Reliable offers a wide selection of Heat Pump replacement options, along with financing and our industry-best lifetime warranty
Take advantage of our current offer and get Any Size Heat Pump for only $84.99/mo with FREE UV light or Whole-Home Filter Add-On*
Plus, new system options include 100% Lifetime Warranty Coverage - Lifetime Repairs, Maintenance and even Filters are NO Charge ever
What else when you choose Reliable for Heat Pump Replacement?
$0 Upfront Charges
Options for No Payments Until 2025
Next day installation guarantee**
Get $2,000 in tax credits when you replace your furnace with a high-efficiency heat pump system

Please call us at 770-817-3760 with any questions and for all financing offers, or click the button below to schedule your free in-home consultation online.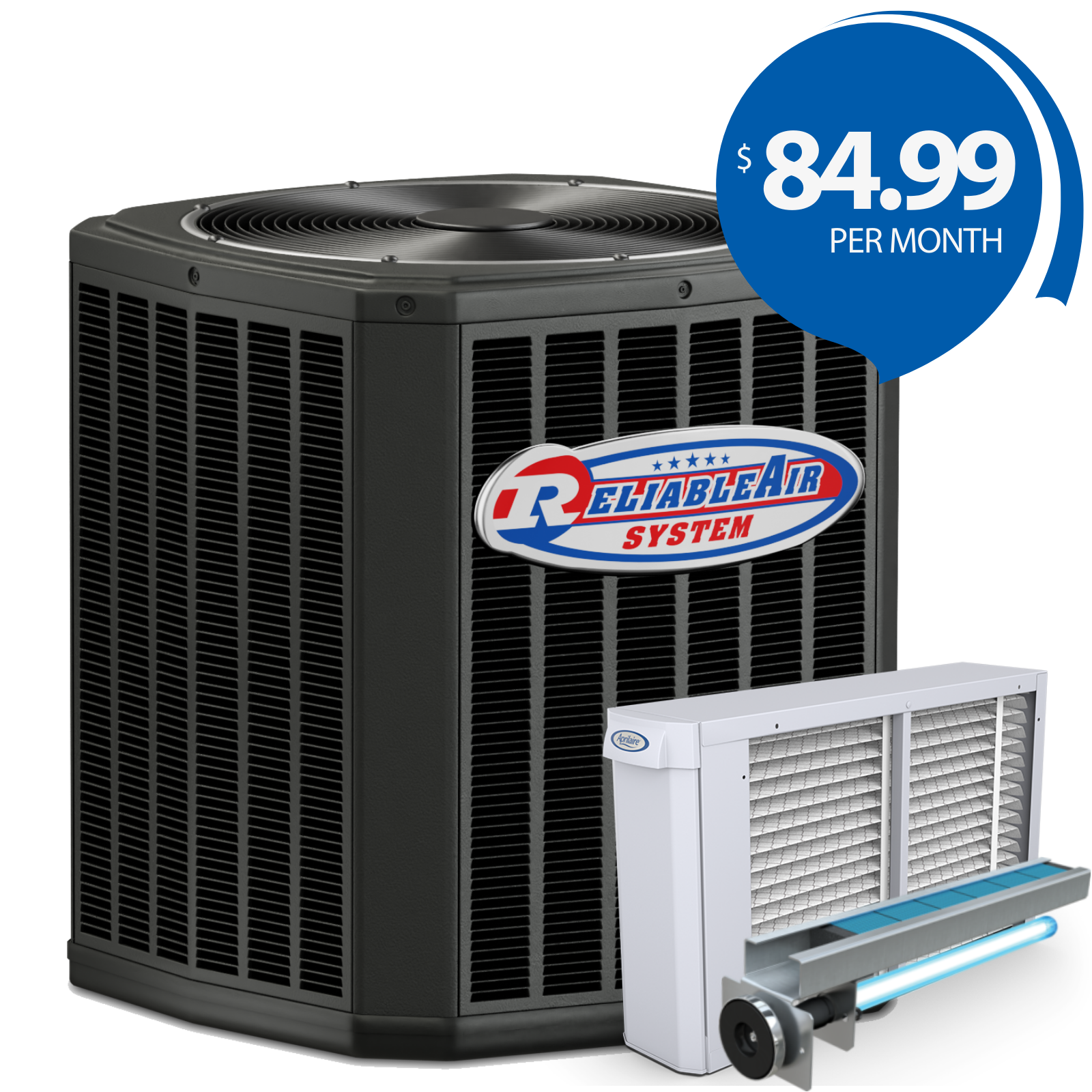 Unlock Significant Savings with Georgia's HVAC Tax Credits and Rebates!
Save Your Money With
Comfort As A Service
Enjoy all the benefits of a new Heat Pump WITHOUT the burden of costly repairs, maintenance, financing charges or coming out of pocket for unexpected thousands.

OUR MANY OPTIONS FOR
FINANCING
Buy today, pay over time. Get special financing with our many finance options with fast approval.

The Most Qualified Technicians
At Reliable, we are committed to having the best trained installation teams in the market. In fact, we have built our own in-house training facility our technicians use to stay up to date on the latest HVAC products and technology.
As the largest TRANE dealer in the Nation, we also have close ties with the manufacturer. Trane frequently sends training executives to our location to meet with our install teams to ensure our installers are equipped with the tools and knowledge necessary to install equipment and keep it running at peak performance and efficiency.
Reliable is the only dealer in the country that offers third-party ENERGY STAR Verified HVAC Installations giving you assurance that your new HVAC system has been installed correctly and that the installation has been third-party verified. For you that means lower energy bills, increased comfort, a reduced risk of equipment failure, and much more.
Our air conditioning installers also complete the NATE-certification program which validates their professional competency in HVAC service and air conditioning installation.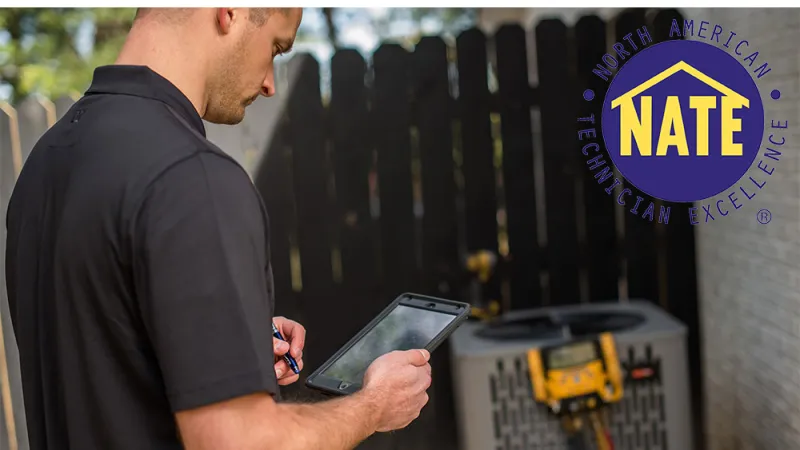 Take Advantage of These
Specials
It Only Takes A Second To
Get Started
Heat Pump
Buying Guide Videos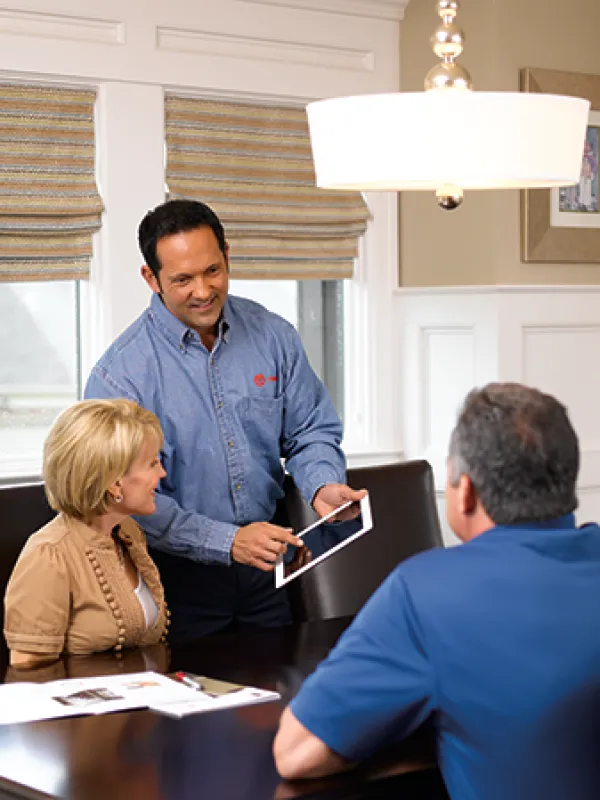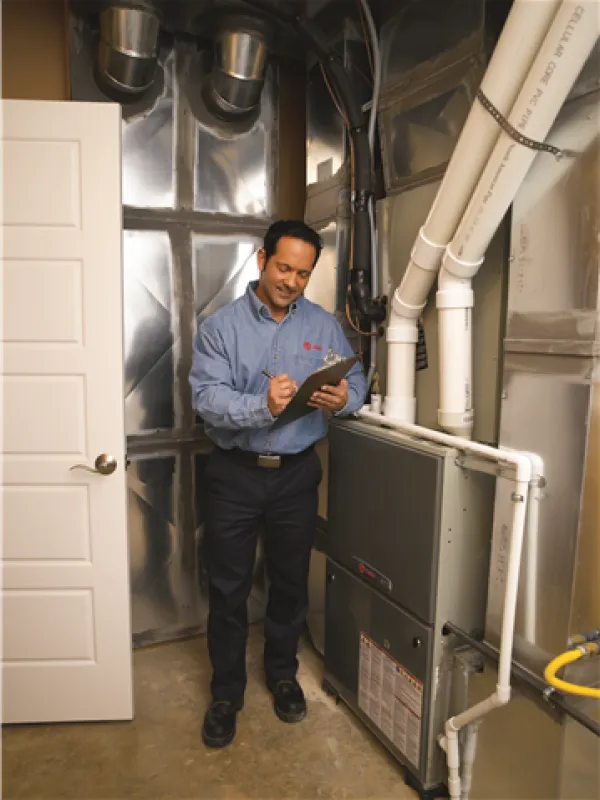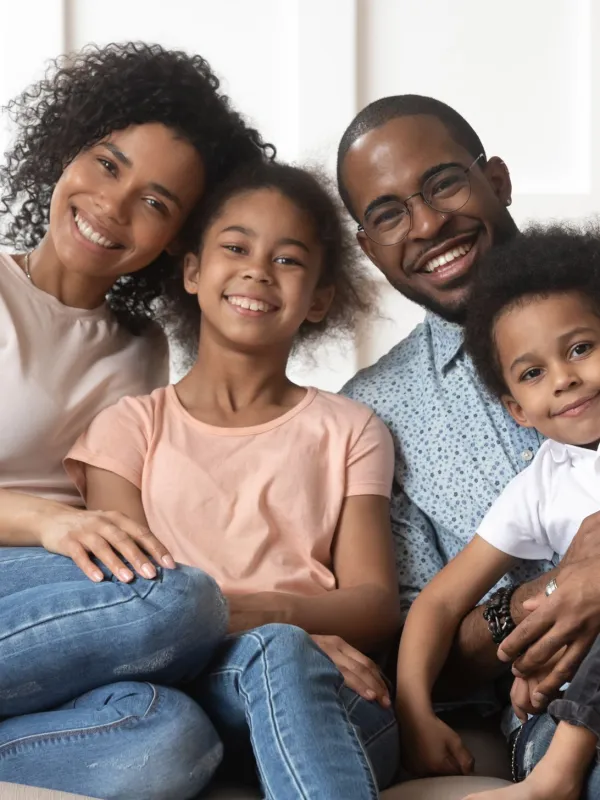 It Is Easy To Get
Started
1
Schedule
We Make It Easy To Keep Everything Running Smoothly
Contact us online or call us at 770.594.9969 to schedule your appointment. We'll call you to confirm your time and send you a confirmation email with a picture of your tech, so you know who's coming to your door.

2
Repair
We are upfront and transparent with your options.
We'll come to your home (for free) and do a load calculation, a complex process that measures how much heating or cooling your home needs. This makes sure you get a heat pump that perfectly fits your home. Then, we'll give you multiple heat pump cost options with straightforward pricing for each.
On the day of the install, your installation team will:
Wear shoe covers and lay down drop cloths to protect your home.
Install your new heat pump (most likely in half a day).
Leave your home spotless. If we dirty it, we'll clean it.
3
Follow up
100% Satisfaction Guaranteed
Installing your heat pump is only half the job. If you're not happy with our service, let us know in our follow-up survey. We'll make it right.

Signs it's time for a
Heat Pump Replacement
It's time to start thinking about a new heat pump if your unit is 15+ years old or you start seeing any of the age-related signs below:
A home that's too hot/cold.

If your heat pump struggles to keep your home comfortable, it's likely either the wrong size or approaching the end of its life. Either way, you're usually better off replacing your existing unit with a new, efficient one.

Frequent repairs.

This is a sign that your heat pump is on its way out. Repair costs add up quickly, so it's often more cost-effective in the long run to invest in a new unit.

Higher electric bills.

If this is the case, your heat pump is most likely losing efficiency. As your heat pump gets older, internal components suffer more wear and tear. This means your heat pump has to work harder to heat or cool your home, driving up your energy bills.

Expired warranty.

This means your heat pump's manufacturer won't cover anything if a part breaks, which will eventually happen on an older unit. So you're stuck footing the bill for any repairs.
*While supplies last. Qualifying systems. May substitute filter for replacement model if not compatible with your system.
**Qualifying systems. With approved credit. See here for installation guarantee information. Images are for illustration purposes only, actual product could vary.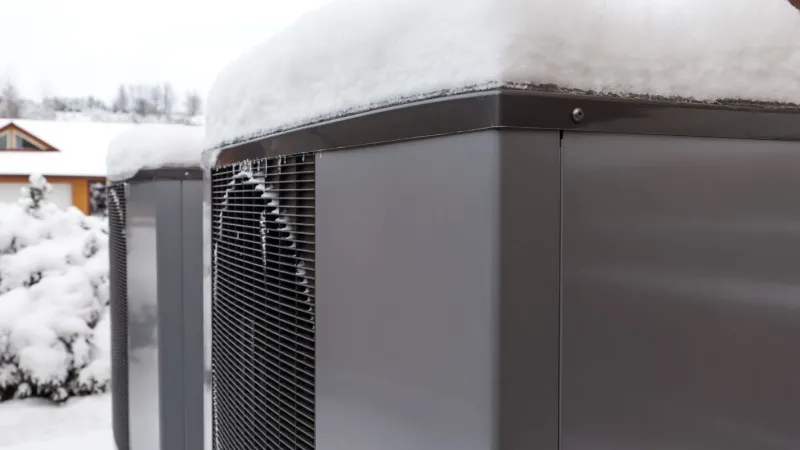 Heat Pump Tips
From Reliable
How do Heat Pumps work?

If you know anything about how refrigerators work, it's easy to understand how heat pumps work. Heat pumps and refrigerators operate on the same principles. Heat pumps can also use the compression cycle to heat, as well.
Essentially, a heat pump transfers heat from one place to another to provider either heating or cooling. When it's in cooling mode, the pump transfers heat out of your home to make it feel cooler. In the heating mode, it transfers heat into your home, making the air feel warmer. Through a closed-circuit system, the heat pump uses refrigerant to transfer the heat. The refrigerant changes states from liquid to gas and back to a liquid as the temperature and pressure change.
Benefits Offered by Heat Pumps
Heat pumps offer considerable advantages for Atlanta homeowners:
Energy efficiency: One of the reasons that heat pumps are so efficient is their ability to transfer heat instead of generate it from scratch as a standard air conditioner does. According to the Department of Energy, homeowners who currently use electricity for heating can save up to 40 percent of the amount they spend on heating and cooling by installing an air-source heat pump.
Humidity control: Heat pumps deal with Atlanta's famously humid climate better than standard air conditioners do. That's because the air handler naturally runs at a lower speed for a longer time than other systems, and long cooling cycles are the key to reducing humidity.
Comfort: With the lower stages of cooling, heat pumps offer superior comfort over standard A/Cs. Most air conditioners and furnaces cycle on at full force and then shut down to stop sending cool air to the home. As a result, it's common to experience cold zones while the system's running and hot zones when it shuts off. With a heat pump, you'll get a continuous stream of cooled air coming into the home and boosting comfort.
Easy installation: If you currently heat your home with electricity or gas and cool it with an air conditioner, the HVAC installer won't have to make many changes to retrofit the air-source heat pump. The unit will take up about as much space as your air conditioner and furnace do because it is made up of the same two components: the indoor air handler and the outdoor condenser.
Dual system flexibility: If your home's existing HVAC system needs to be replaced, it can be costly to invest in both a furnace and an air conditioner. By upgrading to a heat pump, you'll get a two-in-one system that heats and cools at a reduced cost.
For answers to questions such as "What is a heat pump?" or "How can I cool my home more efficiently?" contact Reliable Heating & Air. We serve metro Atlanta and the surrounding areas with heating, cooling, plumbing and electrical services.
What are differences between Heat Pump and A/C systems?
Understanding the difference between heat pumps and A/C systems will be beneficial when you have to choose one for your Atlanta area home. Deciding between the two systems will depend on the climate you live in and the comfort levels you are accustomed too. Reviewing the pros and cons of each heating and cooling system should make your decision easier and leave you with the satisfaction that you made the right choice for your home.
Heat Pump
Although the difference between heat pump and A/C systems is significant, they work in a similar fashion. Both systems are designed to transfer the heat from inside your home to the outside when in cooling mode. However, a heat pump is fitted with a reversing valve that allows it to transfer the heat from outside into your home when in heating mode. This allows the unit to heat your home without using electric heat strips, which increase energy consumption significantly.
Pros
Heat pumps are widely considered in the industry as the most efficient heating and cooling systems on the market because, as the Department of Energy notes, they use less energy to get the job done.
They maintain a consistent temperature throughout the home, eliminating the cold spots common with traditional gas furnaces or heat strips.
Heat pumps are equipped with auxiliary heat strips — emergency heat — to provide heat in times when the temperature dips below its working threshold.
Cons
Heat pump systems are more expensive than their straight cool counterparts.
They are typically not suited for climates where the average temperature is below 30 degrees Fahrenheit without a secondary heat source, which is mostly only applicable to the northern or high elevation parts of Georgia.
Heat pumps provide a consistent temperature to heat your home. It is not, however, as rapid or intense as gas furnaces or electric heat strips.
Straight Cool Systems With Electric Heat Strips
Straight cool air conditioning systems are fitted with electric heat strips. The straight cool systems are adequate alternatives to the heat pump. This is especially true in northern parts of the country where temperatures commonly dip below 40 degrees Fahrenheit, rendering a heat pump inefficient. Although the electric heat strips produce adequate heat rapidly, they consume significantly more energy when in use.
Pros
Straight cool systems are less expensive than a heat pump system to purchase.
The electric heat strips produce heat rapidly to warm your home.
Cons
Straight cool systems equipped with electric heat strips use far more electricity than their counterpart when heating your home.
Heat strips sometimes malfunction and remain on even when the unit is set to cool, doubling the workload on your system while also increasing your electric bill significantly.
Before deciding on which type of system to purchase, schedule an appointment with a heating and air-conditioning contractor and let them evaluate your situation. Knowing the pros and cons as well as the difference between heat pump and A/C systems will help you to make an informed decision and choose the right equipment for your home.
Homeowners in the greater-Atlanta area seeking additional expert advice regarding the difference between heat pump and A/C systems can contact Reliable Heating & Air.
For more then 44 years, Reliable Heating & Air has provided outstanding customer care and support to its valued customers.