You Deserve Someone Who Is
Reliable
Reliable was founded by Dan Jape in 1978 and the principles that drove Reliable's success are still very much the heart and soul of the company today. Honesty, integrity, fair pricing and quality service. Every home or business that we step into we treat as if it were a family member's home.
With locations throughout Georgia, Reliable is a family run business with over 300 team members. Every day there are over 200 Reliable trucks on the road servicing our customers. In 2010, Reliable expanded their offerings to customers by hiring state-licensed master plumbers, electricians, and duct cleaners.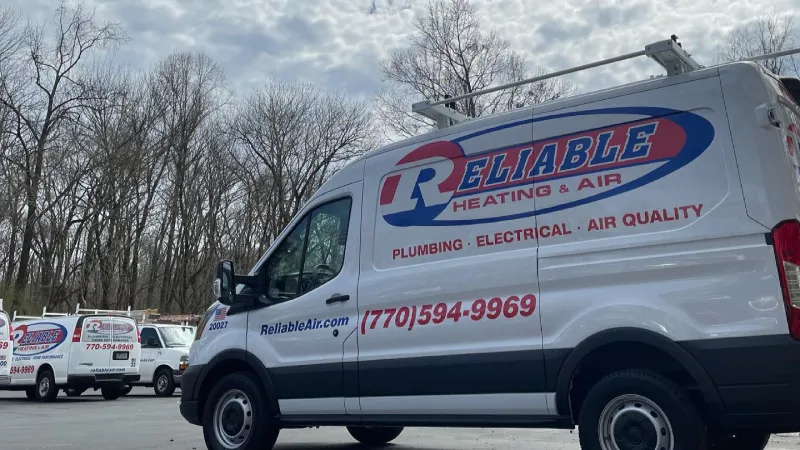 #1
Trane Dealer
In The Nation
200+
Technicians On
The Road Daily
$0
No Extra Charges
For Emergencies

Why Reliable Is
Better Than The Rest
Reliable offers more financing options than any other company even Comfort as a Service, our in house financing option. A hassle-free way to get energy-efficient heating and cooling systems, water heaters even generators for a low monthly payment and all repairs, maintenance even filters are NO CHARGE EVER. Reliable takes care of everything. That is an UNBEATABLE WARRANTY.

Our licensed technicians are heat exchanger experts. Only a few heating and cooling companies in Georgia provide this specialized training for their technicians to be able to find compromised heat exchangers in furnaces and we back that by a 100% guarantee that if we got it wrong...we will replace your furnace for free. That is how confident we are in our team and how much we want to keep our customers safe.

It Only Takes A Second To
Get Started
Just A Couple Of Ways That
We Give Back
Reliable Heating & Air has strong ties to the communities we serve and that is why we are proud to give back. We are sponsors of many local school athletic teams, local charities and we as an organization are partners with the following: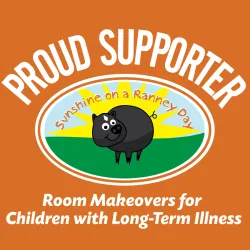 Sunshine On A Ranney Day
Sunshine on a Ranney Day a 501(c)(3) non-profit that supports families of children with special needs. Our Reliable technicians all pitch in their skills and help adapt homes to meet the requirements their children need such as wheelchair accessibility, in-home therapy rooms and more.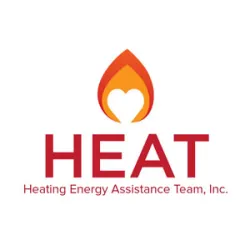 HEAT, Heating Energy Assistance Team
HEAT, Heating Energy Assistance Team a 501(c)(3) non-profit that helps low-income families meet their heating needs. You may have heard our President, Daniel Jape, on the radio talking about HEAT's work.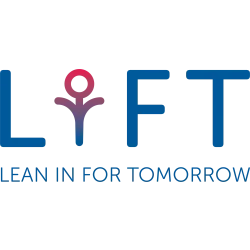 Lean in for Tomorrow
LIFT (Lean in for Tomorrow) is an internal resource group for everyone at Reliable, dedicated to supporting, inspiring and empowering female Team Members to achieve their full potential & beyond.
LIFT provides an opportunity for ALL of our Team Members, regardless of gender, to encourage diversity and to ensure everyone feels valued and respected. Together, we are building a supportive culture, free from gender bias, which will enable us all to be our best and truly live up to our core Reliable values.
Interested in exploring how you can start your career at Reliable? Visit our Careers Page!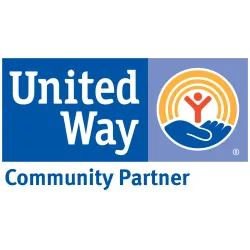 United Way of Greater Atlanta Partners
In communities across greater Atlanta area United Way of Greater Atlanta addresses social issues such as poverty, lack of affordable housing and domestic violence. Through our annual United Way campaign, we encourage team members to help build stronger communities. Between 2018 and 2021 our team members and Reliable (company match) have donated over $100,000 to United Way of Greater Atlanta.
Learn more about how Reliable strives to make a difference through our community initiatives and charitable giving.
Headquarters
1305 Chastain Road Suite 500
Kennesaw, GA 30144
Fayetteville
1940 GA-85
Fayetteville, GA 30214
Grayson
410 Grayson Pkwy
Grayson, GA 30017
David and Lee did a great job cleaning my HVAC ducts. They were professional, kind, efficient, and explained the process well. They didn't mind when I took some cell phone pictures while they were working- and even helped. (David put his arm down into the same duct for an hour photo). Thanks guys, what a difference!

Jessica
Thank you Caleb Elliott for servicing our water heater. We are ready for winter! Caleb was very personable and did a thorough job servicing our water heater. We appreciate Reliable's commitment to service and keeping things running for us. Every service person we've had has been top notch. So glad we chose Reliable to take care of us.

Paul
Forrest Paron was our Reliable rep and he did an outstanding job! He was able to offer us a great price, fabulous financing and immediate installation. He even had the estimates we'd had done several years back to reference. We are very pleased! Thank you!

Sean
Excellent service!!! The whole staff was very professional. My furnace was installed quickly and the company made sure everything was brought up to code.

Angela
The total experience was stress free. The installers (Matt and Marty) were most thorough and professional people.

Marlene
Your company is the best from start to finish. The gentlemen that worked were honest and conscientious and they need to be rewarded! I have the utmost respect for you all!

Ted
If someone needs air conditioning, I will highly recommend your company. Thanks so much!

Marge