Comfort Protection Plans
Starting at $21.99 per month
Maintenance and Protection Plans: Protect your home - and budget
Avoid unexpected repair costs while making sure your Heating & Cooling system runs smoothly year-round with a RELIABLEPROTECT Comfort Protection Plan that includes your annual all-inclusive 30 pt. tune-up.
Reliable Comfort Protection Plans:
Includes parts and labor coverage* for any make/model HVAC system, no matter it's age
Has no deductibles or hidden costs, no claims paperwork, and no service fees (unlike a traditional home warranty)
Includes unlimited service calls - we will be there when you need us
Are a more cost-effective alternative to a traditional Home Warranty for HVAC systems
Can help cover any gaps in your equipment's manufacturer's warranty - especially for systems 5+ yrs. old.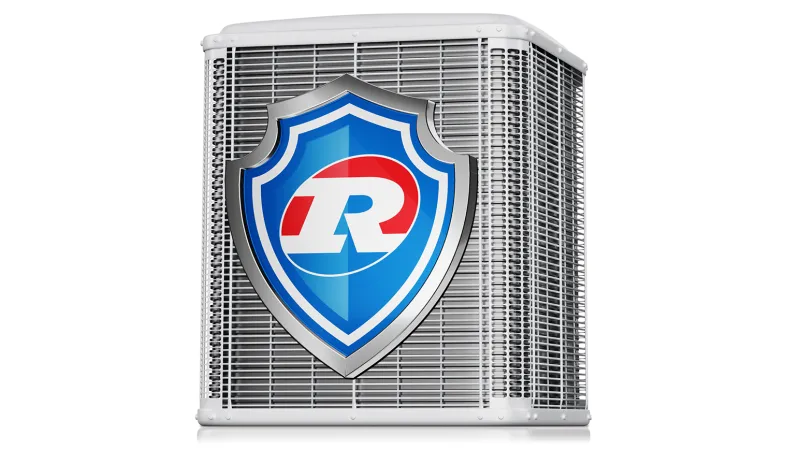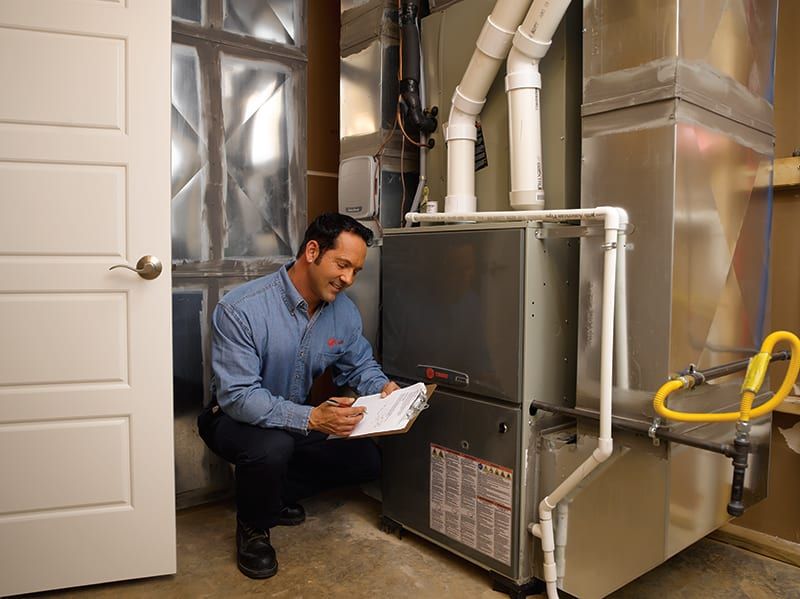 Keep your AC on - for less
AC & Furnace repairs can cost over $1,000. You could avoid most unexpected repair costs like these with our Comfort Heating & Cooling Protection Plans. Saving money and staying comfortable year-round has never been easier. The only 2 repair exceptions are a heat exchanger and coil and we have exclusive programs to upgrade your systems.
With all of our Heating and Cooling System Maintenance & Protection Plans, enjoy these core benefits:
No pre-inspection needed - all makes & models accepted
24/7 365 live telephone support
Fast, priority service - when you call, you become our first priority
Access to the most highly-trained network of HVAC technicians in Georgia
Protect Your Budget Against Expensive HVAC Repairs
HVAC repair costs can really add up for aging systems, but when you have a Protection Plan membership with Reliable those repair costs are always covered. See how much you can save on these common repairs:
Replace 410 A Refrigerant Leak —$0 member | $235 - $1,600 nonmember
Replace Condenser Fan Motor —$0 member | $240 - $775 nonmember
Replace Evaporator Coil —$0 member | $860 - $2,500 nonmember
Replace Blower Motor —$0 member | $340 - $820 nonmember
Repair Internal Electrical Wiring —$0 member | $325 - $1,100 nonmember
Replace Circuit Board —$0 member | $230 - $875 nonmember
Replace Fan Blade —$0 member | $300 - $725 nonmember
Replace Contactor/Relay —$0 member | $200 - $480 nonmember
*Subject to excluded components as set out in
terms & conditions
Click
here
to view what is included under Heating Protection
Click
here
to view what is included under Cooling Protection
Maintenance is Easy with
Reliable Comfort Protection Plans
Comfort Protection Plan members receive our most complete HVAC tune-up each year, which includes a 30 pt. check-up, a safety inspection, and a thorough cleaning of your entire system. When it's time for your annual visit our team will set up everything for you. It's that easy! See what's included in our Comfort Protection Plan annual maintenance checklist: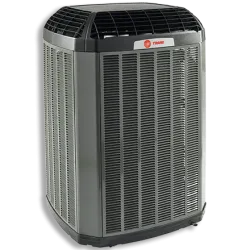 Included in a Multi-Point Cooling Check
Record outdoor temperature at time of service.

Measure High and Low voltage and record readings.

Measure and record compressor start and running amps.

Measure and record condenser fan motor start and running amps

Measure start and run capacitor MFD for compressor and condenser fan motor

Inspect all High and Low voltage electrical connections

Measure refrigerant pressures for proper super-heat and sub-cool

Clean condensate drain, and or Clean and cycle condensate pump (if applicable)

Inspect contactors, relays and control boards for proper operation.

Wash outside condenser coil clean all debris from around unit

Lubricate accessible motors and bearings if applicable

Measure and record temperature drop across evaporator coil (inside)

Check evaporator coil for level for proper drainage (inside)

Check and record Blower Motor and Capacitor operation and voltage( inside)

Inspect/Test all water safety overflow safety controls (inside)

Check thermostat Calibration, level and operations. (inside)

Inspect ductwork for proper installation and sealed (inside)

Measure and record the ductwork static operating pressures (inside)

Change Specialty filter included with service (inside)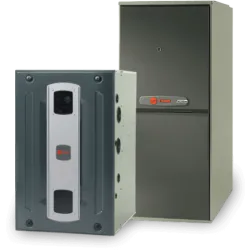 Included in a Multi-Point Heating Check
Electronically monitor and Test for carbon monoxide while in home

Measure High and Low voltage and record readings.

Measure and record system, inducer motor and blower motor AMPS

Measure and record supply and return air temperature for temperature rise

Inspect and clean furnace burners assembly front cover and combustion box

Inspect flue system for proper draft to insure ventilation of furnace gasses.

Inspect and test heat exchanger for cracks and leaks

Test gas ignition system and flame sensors for proper operation

Check gas line connections for leaks and proper installation

Measure and record gas manifold pressure and adjust if needed

Check and record Blower Motor and Capacitor operation and voltage

Lubricate accessible motors and bearings if applicable

Check furnace blower components wheel housing and mounts

Measure and record the ductwork static operating pressures

Inspect ductwork for proper installation and sealed

Check thermostat Calibration, level and operations.

Check blower motor and capacitor operation and voltage

Change Specialty filter (included with service)
Compare Protection Plan
vs Maintenance Plan
1 Annual Maintenance Tune-up & System Cleaning
1 Annual Maintenance Tune-up & System Cleaning
Yes
1 Annual Maintenance Tune-up & System Cleaning
Yes
No Breakdown Guarantee
90 Days
No Breakdown Guarantee
Forever (only 2 exceptions)
Future Repair Costs - Including Parts & Labor*
Future Repair Costs - Including Parts & Labor*
10% Off
Future Repair Costs - Including Parts & Labor*
FREE
Free Filter Replacements
Yes
Free Filter Replacements
Yes
Monthly Cost
$29.99 (Single system only $21.99)
Compare Protection Plan
vs Maintenance Plan
1 Annual Maintenance Tune-up & System Cleaning
Yes
No Breakdown Guarantee
90 Days
Future Repair Costs - Including Parts & Labor*
10% Off
Free Filter Replacements
Yes
1 Annual Maintenance Tune-up & System Cleaning
Yes
No Breakdown Guarantee
Forever (only 2 exceptions)
Future Repair Costs - Including Parts & Labor*
FREE
Free Filter Replacements
Yes
Monthly Cost
$29.99 (Single system only $21.99)