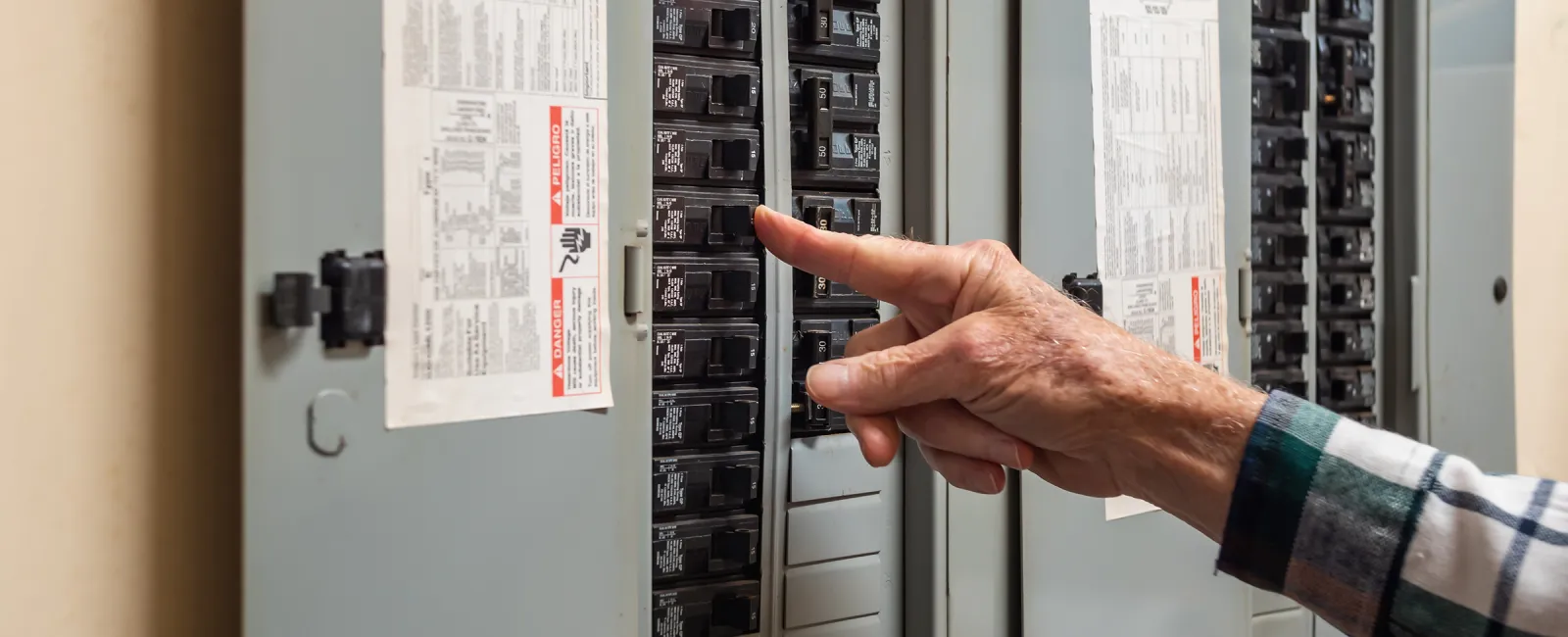 Need an Electrical Panel Repair or Replacement?
It's Gotta Be Reliable
How Can We Help You Today?
I need to...
Your Reliable Source For
Electrical Panel Repair
Like an AC or furnace, your electrical panel (also called a breaker box) needs to be the right size to handle the electrical load for your home. If your family has grown, you've built an addition on your home or you've installed larger appliances, it may be time to upgrade your electrical panel.
At Reliable Heating & Air, our Atlanta electricians will expertly repair or replace your electrical panel--all while giving you the 5-star service we've been known for since 1978.

Service Overview
Service call fee $89.95 (waived with repair)

Price:
Repair starting at: $120
Replacement starting at: $1,200
Average time to complete:
Repair: 1-2 hours
Replacement: 1 day
Current Offers
It Only Takes A Second To
Get Started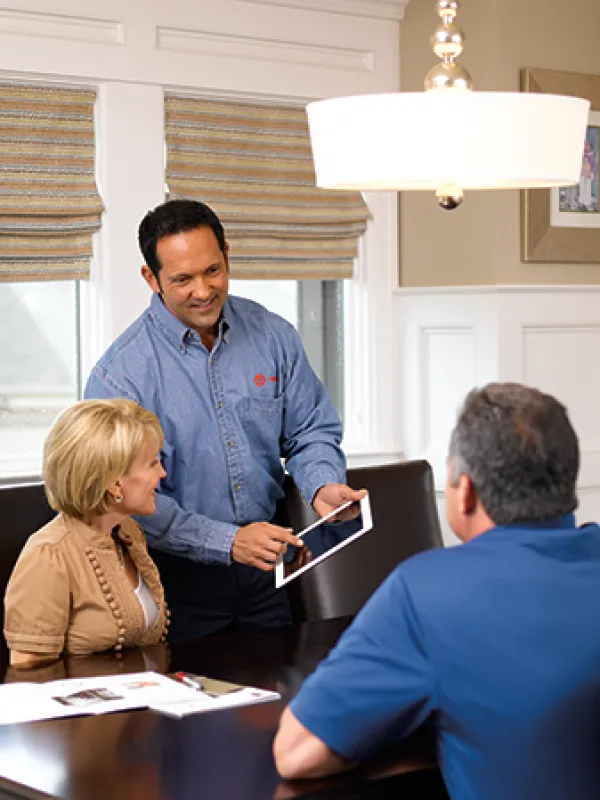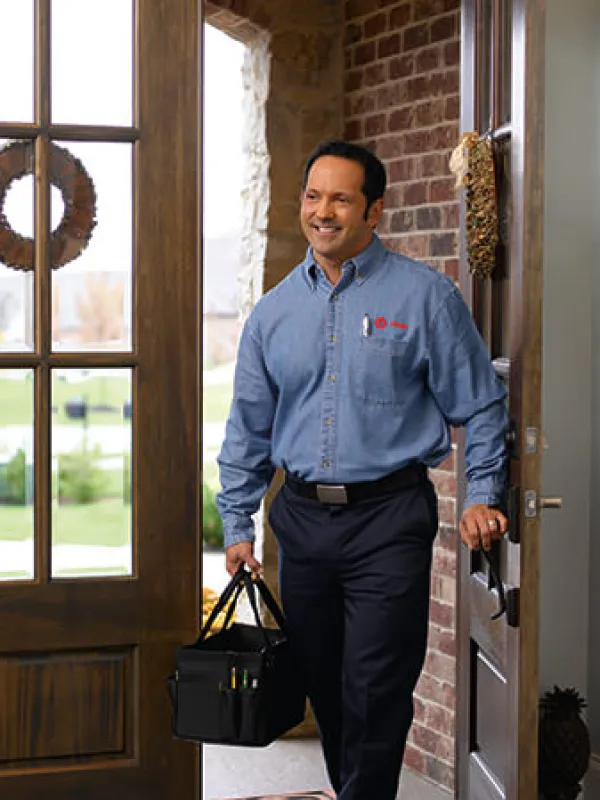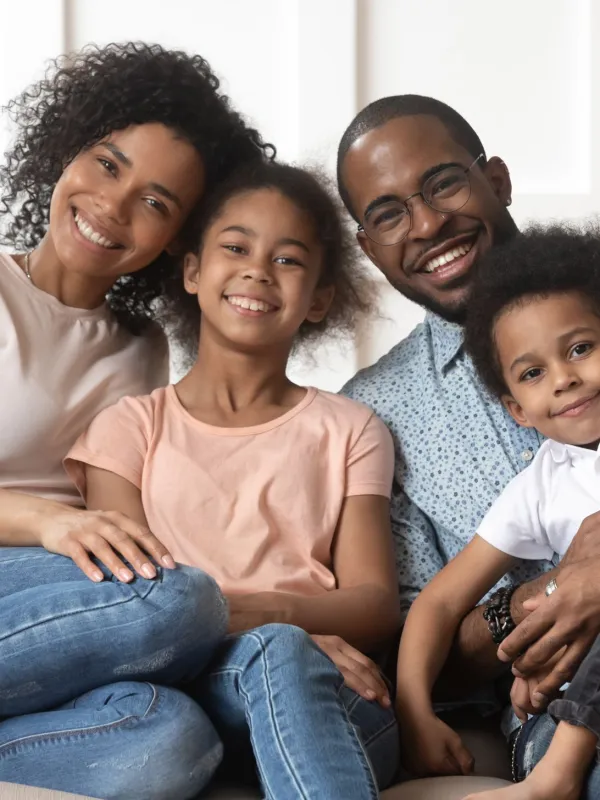 1
Schedule
We Make It Easy To Keep Everything Running Smoothly
Contact us online or call us at (770) 594-9969 to schedule an appointment. We'll call you to confirm your time and send you a confirmation email with a picture of your electrician, so you know who to look for.

2
Repair or Install
We are upfront and transparent with your options
Your electrician will discuss the issue and inspect your electrical panel to recommend the most reliable breaker box replacement or repair options for your house.
On the day of the electrical panel installation or repair, we will:
Turn off the electricity
Repair your electrical panel or install your new one
Turn the electricity back on to make sure everything's working right
Clean up our mess before leaving your home
3
Follow Up
100% Satisfaction Guaranteed
Could we have done anything better when repairing or installing your electrical panel? Let us know in the follow-up survey. We want to make it right.

Do you have a Zinsco or Federal Pacific Electrical Panel in your home?
If your home was built between the 1950's and 1980's, you may want to inspect your electrical panel to see if it is a Federal Pacific or Zinsco brand. These panel brands were fixtures in newly built homes across Atlanta during that time, but as time passed, electricians and home inspectors discovered that certain Federal Pacific and Zinsco electrical panels can fail and leave homes and homeowners at risk to both fire and electrical shock. These panels can be problem-free for years, but aging panels can often not keep up with the demands of our home's increased electrical needs.

In a New Jersey class action lawsuit the state court ruled that the Federal Pacific Electric (FPE) Company "violated the Consumer Fraud Act because FPE knowingly and purposefully distributed circuit breakers which were not tested to meet UL standards…" Several experts who testified to the potential hazards of Federal Pacific Electric panels stated under UL 489 test conditions, that FPE panels would fail to trip at a much higher rate than standard panels.

Your electrical panel is a vital part of your home's electrical system and when it works as it should and is maintained, it is crucial to protecting your property and keeping you safe. Outdated panels, such as those manufactured by Zinsco Electrical or Federal Pacific Electric, present a potentially serious hazard.

If you suspect that you may have a Zinsco, Federal Pacific Electric or another outdated panel in your home, or if you have not had your panel properly inspected recently, you can call on Reliable Electrical to fully inspect your home's electrical system and provide you with a free estimate for the replacement of your outdated electrical panel.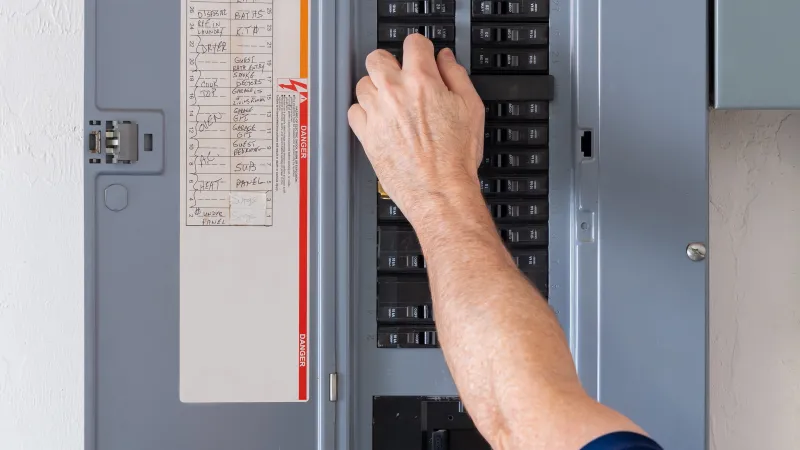 How Electrical Panels Are
Sized
Electrical panels are sized in amperes (amps), a unit that measures the flow of electrical current. The more amps an electrical panel has, the more electricity you can run throughout your home.

Most Atlanta homes have one of the following sizes:
100 amps (the minimum required by the National Electrical Code)

150 amps
200 amps
400 amps
Wondering which size your home needs? To get the most accurate size panel for your home, we recommend having a professional electrician calculate your home's electrical load.
That being said, most smaller and medium-sized Atlanta homes have 150- or 200-amp panels. If you have a larger home (3,000+ square feet), you might need a 400-amp breaker panel.
Included In Your
Installation
Multiple repair or upgrade options

1-year labor warranty

10-year manufacturer warranty (installation only)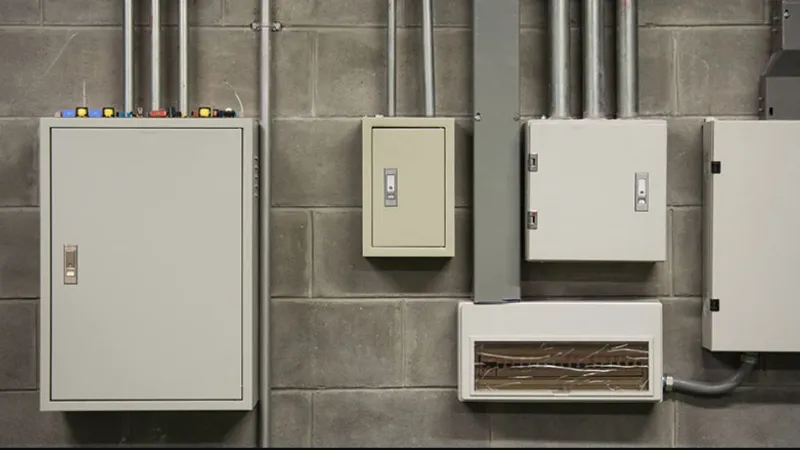 Signs You
Need A New Electrical Panel
You likely need to upgrade or replace your current electrical panel if:


Circuit breakers frequently trip. When a circuit breaker trips, it means that the circuit received a larger electrical load than it can handle. If this happens a lot, it's usually a sign that you need to move an appliance to a different circuit or upgrade your panel.
The electrical panel feels warm or smells burnt. Heat or burning smells coming from your electrical panel could mean bad wiring or electrical overload. If you notice these signs, call an electrician immediately to prevent risk of an electrical fire.
Lights dim or flicker. If you notice lights dimming or flickering when a large appliance kicks on, that means they're on the same circuit and the appliance takes electrical current away from the lights when it turns on.

You're upgrading appliances or building an addition. A home addition or larger appliance typically means more electricity. You might be able to add circuits to your existing panel, but more often than not, you'll need a new electrical panel with more amps to handle the additional load.

You have an old fuse box. If you have an older home (built before 1965) and and its electrical system hasn't been upgraded, there's a chance that it still has a 60-amp fuse box. These fuse boxes worked fine for small homes that didn't use much electricity, but today's electrical usage (with air conditioners, furnaces, and so on) require a higher electrical capacity.