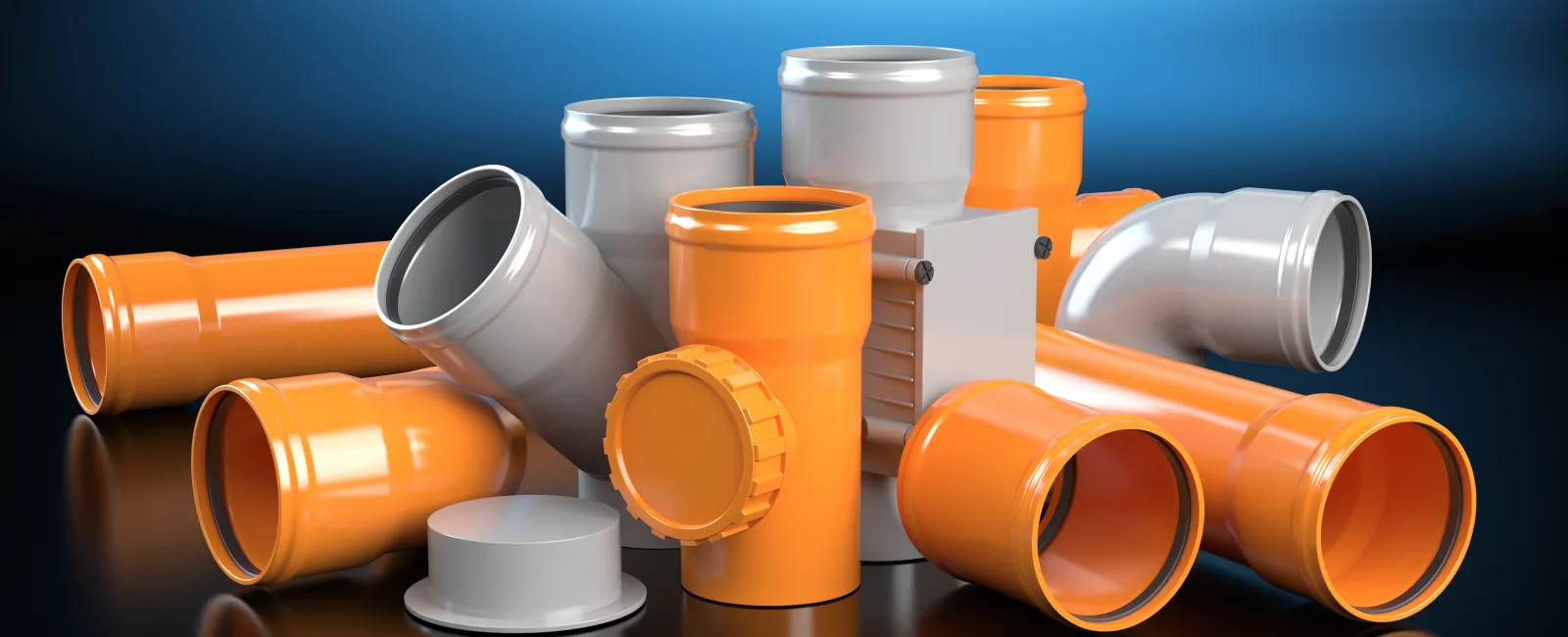 Need a Sewer Line Repair?
It's Gotta be Reliable.
How Can We Help You Today?
I want to...
Service
Overview
Diagnosing the problem: $49 waived with repair

Repair price: Starting at $199

Average time to complete: 1 to 2 hours
Cost to repair a sewer line in Atlanta
Low: $299
Average: $499
High: $999+
It Only Takes a Second To
Get Started
What impacts cost?
The cost to repair your sewer line depends on the factors below:
The location of the repair: If the damaged portion of your sewer line is located in a hard-to-reach place (beneath a slab or in a small crawlspace), then you'll pay more for your sewer line repair. Keep in mind you may have to pay for cosmetic repairs to dry wall or landscaping depending on where the repairs occurs.
The length of the line that needs to be repaired: The longer the damaged line, the more you'll pay to repair it. Most contractors charge anywhere from $150 to $300+ per foot of replacement.
Trench-less vs. traditional repairs: Trench-less sewer repair methods, like line bursting/lining, are less expensive than the traditional excavation method because they are less intrusive to your lawn and home.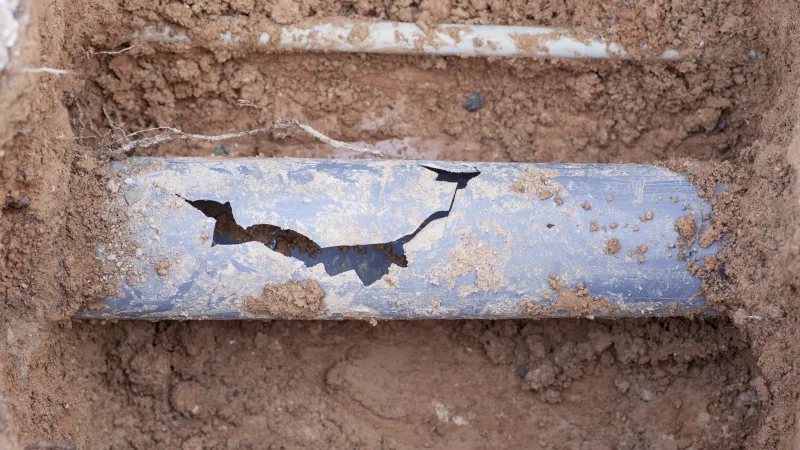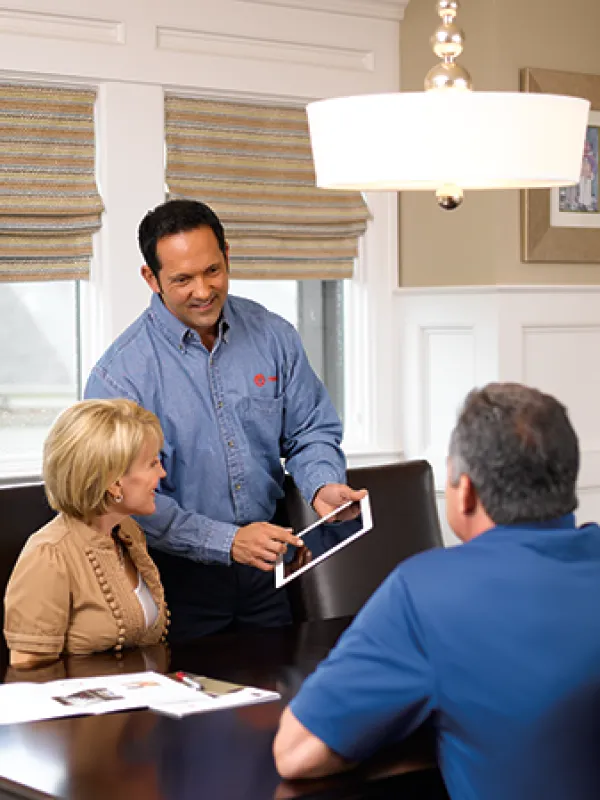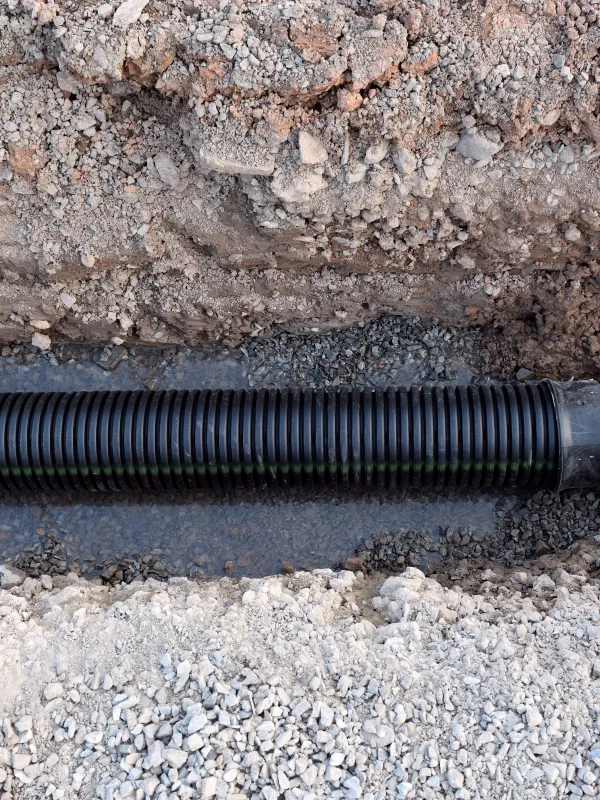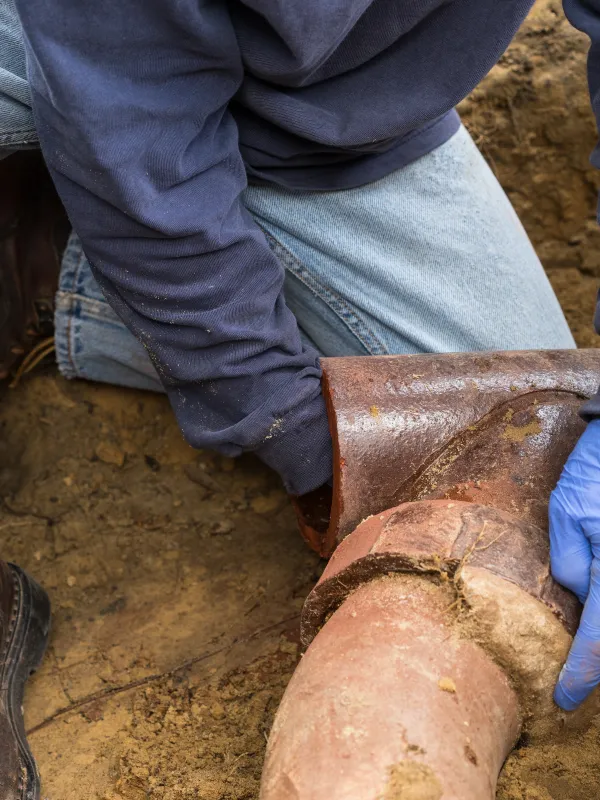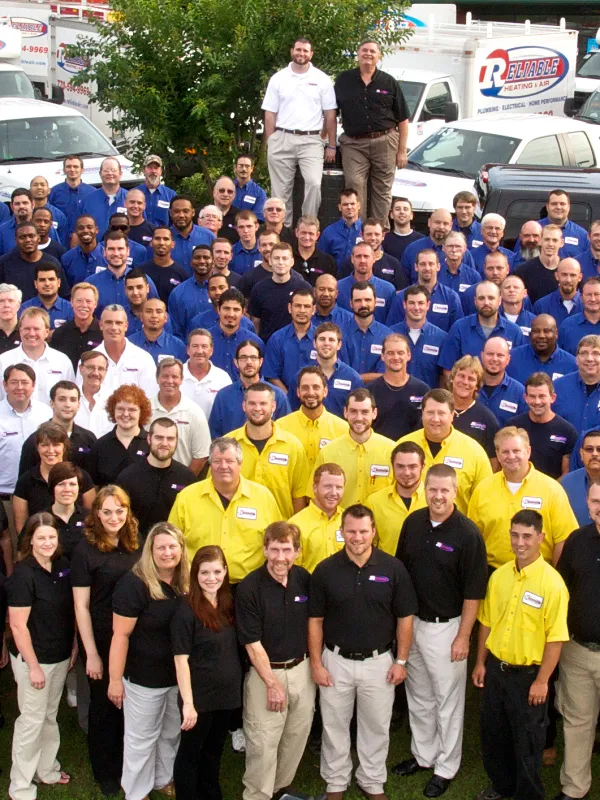 How Your
Sewer Line Repair Works
1
Schedule
Schedule repair
Contact us online or call us at 770.594.9969 to schedule your sewer line repair. We'll call you to confirm your time and send you a confirmation email with a picture of your plumber, so you know who's coming to your house.

2
Pricing
Get upfront pricing
Our plumber will thoroughly inspect your sewer line to find the problem. Once we find the problem, we'll explain your repair options and give straightforward pricing for each option.

3
Repair
Get your sewer line repaired
After you agree to a price, we'll do all of the hard work repairing your sewer line while you sit back and relax. Before we leave your home, we'll clean up after ourselves and make sure your sewer line is working properly.

4
Feedback
Tell us how we did
If you're not 100% satisfied with our sewer line repair work, we want to know what went wrong. Let us know in our follow-up survey and we'll make it right.
Signs you have a sewer line leak
If you see dirty water backing up into your tub, or you notice that a plumbing fixture (sink, toilet or bathtub) is draining really slowly, then you may have a sewer line leak.
Strong sewage odors indicate you may have a leak in your sewer line.

Irregularities in your lawn:
Is one section of your lawn greener than other areas? Or do you see pools of water in your lawn? Those are signs you possibly have a sewer line leak.

Cracks in your home's foundation:
Cracks in your home's foundation slab could be caused by a leaking sewer line.