Sewer Ejector Pumps
Sewage ejector pumps are installed when the bathrooms are below the main sewer pipe. The sewerage ejector pump works to move solid waste and gray water from toilets and sinks below your main water line high enough to where it can be drained by gravity into the sewer line. They do this using a system with powerful water jets that break up the waste and then pump it up and into your septic tank or sewage system. When properly maintained, a good sewage ejector pump can last about 8-10 years, though in all many cases, you'll be able to get possibly 20-30 years of reliable service! Some homes are built using an ejector pump to handle all the waste and other ejector pumps are used have if you have a bathroom in your basement. If you have a pump already or you're planning on installing one, call Reliable Heating & Air today for sewage ejector pump repair, installation or replacement!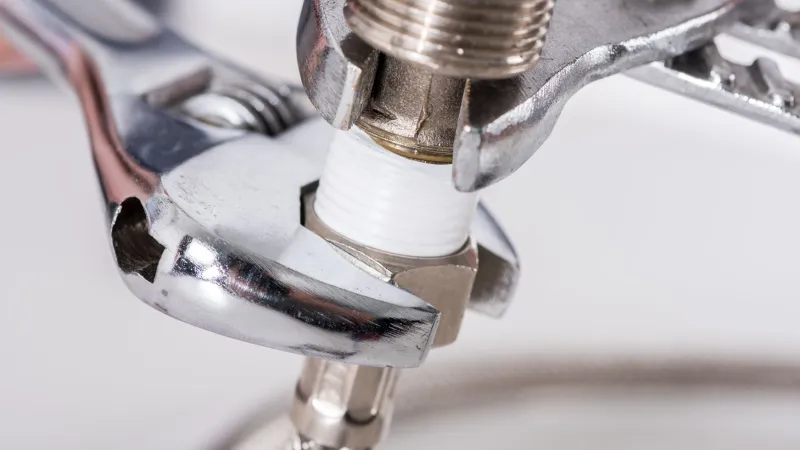 Installation & Replacement
Sewage Ejector Pump Installation
Sewage ejector pumps are essential if you plan to have a bathroom in your basement or anywhere that's below your main sewer line. When you call Reliable Heating & Air, our state licensed master plumbers will determine what type of sewage ejector pump you'll need and can install it quickly and easily. A sewage ejector pump is mounted in a pit and Reliable can handle that installation also. The proper installation of a sewer ejection pump system is critical in determining how it will perform and how long it will last. Reliable Heating & Air plumbers specialize in these installs and can be trusted to do it right the first time.

Sewage Ejector Pump Replacement
A well-maintained properly installed sewer ejector can work for many years trouble free. Most sewage ejector pumps don't break down or give problems frequently. The vast majority of problems can be traced to improper installation. If your sewage ejector pump gives you problems or has premature failure, chances are it was installed incorrectly. When a sewer ejector pump does give problems, it is an emergency of the first degree. If this happens, call Reliable Heating & Air for quick same day service! Our licensed plumbers will replace your sewage ejector pump with one that will work for years to come and they will check to make sure it is installed properly. Our Georgia State licensed plumbers are committed to doing the job right the first time. You will be glad to have this system fixed quickly and correctly.