How Can We Help You Today?
I need to...
Prolong the Life of Your System
After thousands of repair calls, we determined that over 55% of repair calls could have been avoided with regular maintenance.



Benefits of Regular AC Tune-Ups:
Extend the life of your system
Improve efficiency and lower utility bills
Decrease the likelihood of an untimely and expensive repair
Improve indoor air quality
Maintain the manufacturer's warranty
AC Tune-Up Service Overview
Air Conditioner Tune-Up: $89.99 for the 1st System, $79.99 for the 2nd accompanying additional system
Average time to complete: 1-2 hours
Annual heating & cooling maintenance visits are covered under our Reliable Protection Plan. Learn more.
View our Maintenance Plans
AC Tune-Ups
from Reliable
Are you looking for ways to extend the life of your air conditioning system and save money on your energy bills? Many homeowners don't think to have their system regularly maintained, but getting an annual AC Tune-Up can really pay off in the long run.
By having annual maintenance performed on your AC you're often able to catch any issues before they have the chance to turn into larger, more expensive problems. Scheduling regular AC service can also help ensure that your system is operating at peak efficiency, saving you money on your home energy bills.
At Reliable Heating & Air we perform AC Tune-Ups on all types of systems, including Trane, Lennox and Carrier. Having served the Metro Atlanta area since 1978, families and businesses have come to count on Reliable for timely service and fair pricing.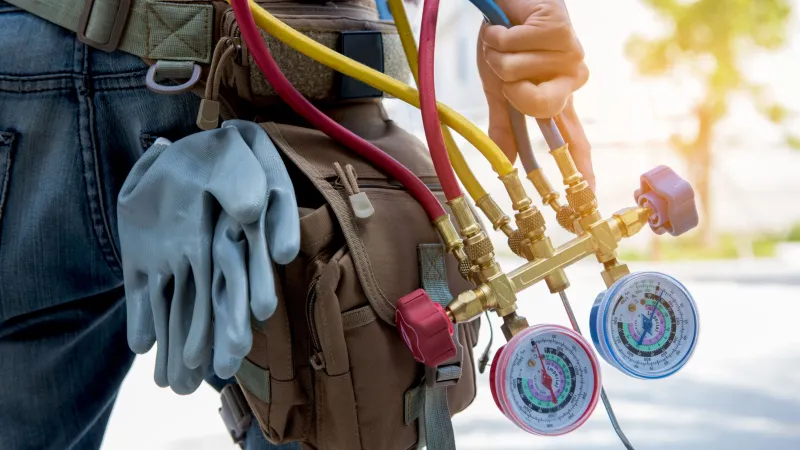 Worry Less & Save More
With Reliable Comfort Protection Plans
Full Coverage AC System Warranties for Only $14.99/month.
Avoid unexpected repair costs while making sure your Heating & Cooling system runs smoothly year-round with a RELIABLEPROTECT Comfort Protection Plan - whether you just need annual maintenance or want protection from costly breakdowns or both! Reliable has a budget-friendly plan for you.
Say goodbye to big AC repair bills! RELIABLEPROTECT includes 100% parts and labor coverage* for any make/model HVAC system, no matter it's age
NO deductibles, NO hidden costs, NO claims paperwork, and NO service fees (unlike a traditional home warranty Unlimited service calls - we will be there when you need us
The most cost-effective alternative to a traditional Home Warranty for HVAC systems
Cover gaps in your equipment's manufacturer's warranty - especially for systems 5+ yrs. old
Fast, priority service - when you call, you are our priority, plus 24/7 365 live telephone support
*Subject to excluded components as set out in
terms & conditions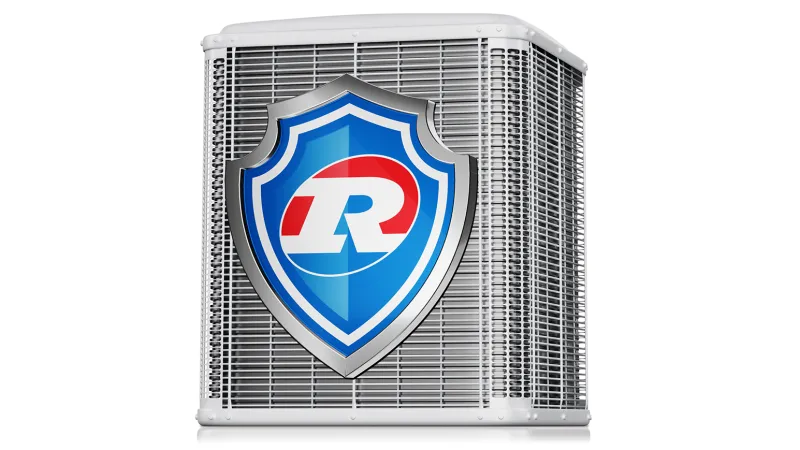 It Only Takes A Second To
Get Started
How Much Do AC Tune-Ups Cost?
At Reliable, we offer AC Tune-Ups for only $89.99 for the first system and $79.99 for all additional systems.
Reliable provides service to the entire Metro Atlanta area from our three locations in Kennesaw, Fayetteville & Grayson, Georgia . We can come out to your home for a pre-season Tune-Up or you can choose to enroll in our annual Reliable Protection Plan which covers future repair costs and includes and annual heating and cooling tune-up.
A properly maintained HVAC system will use 20-30% less energy than a system that has not been maintained making HVAC Tune-Ups a great investment for homeowners. In the long-run these Tune-Up costs will typically be offset by the reduction in energy costs and expensive repair bills. Here at Reliable, we work on countless systems that are 20+ years old, and we find that those systems are typically ones that receive annual maintenance.

It's true that AC systems often break down on the hottest days of the year leaving homes sweltering until a local technician can get out to the home to assess the repair. Those days are typically the busiest time of the year for HVAC companies, meaning that it can sometimes be difficult to get a technician to your home right away. There's no need to wait for your system to break down before you call in your local technician. Just like a car, all systems need regular maintenance to keep them functioning at peak performance!
Plenty of companies offer inexpensive AC Tune-Ups, but their goal is often to come out to your home and spend 20 minutes looking for anything wrong with your system so they can upsell you expensive parts. At Reliable, our HVAC Tune-Ups typically last 60-90 minutes and include 15 separate procedures to clean and inspect the unit. Sometimes we do find problems, but what we're trying to do is prevent them, which is why our Tune-Up and Maintenance plans have become so popular with our customers.

What's Included in Our AC Tune-Up?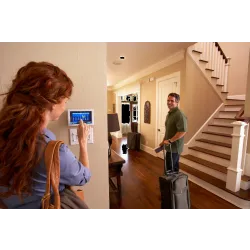 Measure High and Low voltage and record readings.
Measure and record compressor start and running amps.
Measure and record condenser fan motor start and running amps
Measure start and run capacitor MFD for the compressor
Measure start and run capacitor MFD for the condenser fan motor
Inspect all High and Low voltage electrical connections
Measure refrigerant pressures for proper super-heat and sub-cool
Clean condensate drain, and or Clean and cycle condensate pump (if applicable)
Inspect contactors for proper operation
Inspect relays for proper operation
Inspect control boards for proper operation
Wash outside condenser coil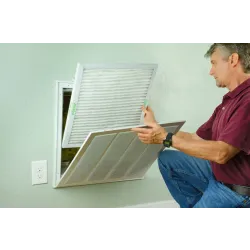 Clean all debris from around unit
Lubricate accessible motors and bearings if applicable
Measure and record temperature drop across evaporator coil (inside)
Check evaporator coil for level for proper drainage (inside)
Check and record Blower Motor and Capacitor operation and voltage( inside)
Inspect/Test all water safety overflow safety controls (inside)
Check thermostat Calibration, level and operations. (inside)
Inspect ductwork for proper installation and sealed (inside)
Measure and record the ductwork static operating pressures (inside)
Change standard 1 inch filter included with service (inside)
Record outdoor temperature at time of service.
Improve Your Home's Indoor Air Quality
Proper filtration of both the air in your home and incoming ventilation air is key to removing particulates from the air. The EPA has named indoor air pollution as one of the top five environmental risks to public health and with the amount of time spent indoors, it's no wonder so many of us suffer from allergies, asthma and other illnesses.
Reliable now offers Aprilaire MERV 16 Allergy & Asthma Filters that provide the highest rate of effectiveness against airborne particles.

Call Reliable and schedule a consultation with an Indoor Air Specialist today. Reliable offers a number of clean-air products & services including: Air Purifiers & Filters, Dehumidifiers and UV lights.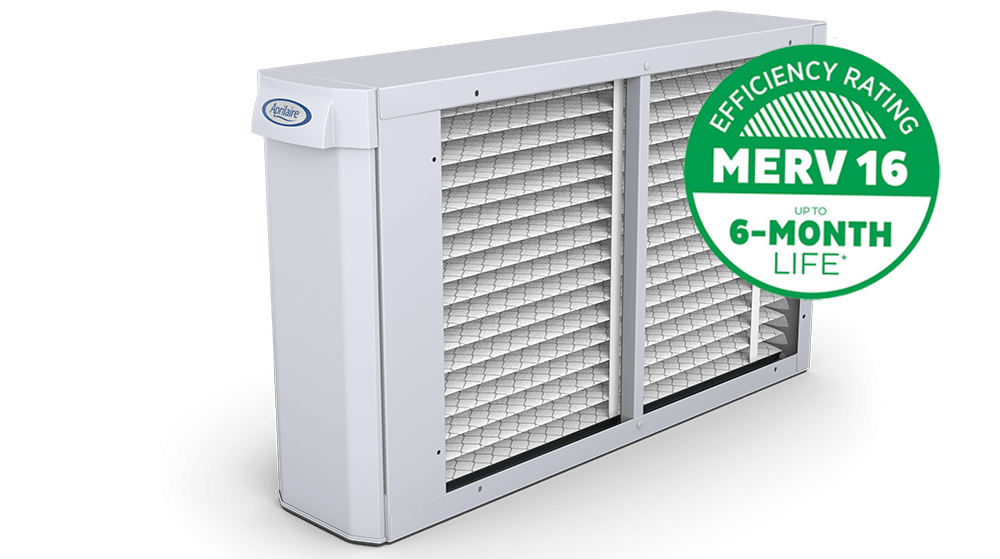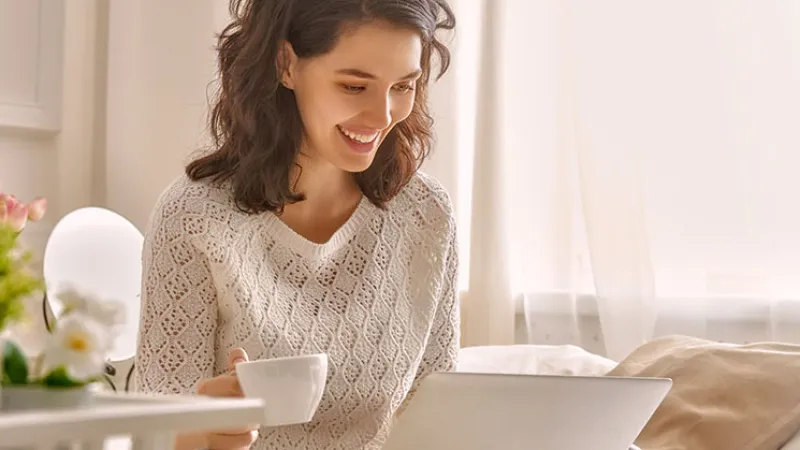 Save your Money With
Comfort As A Service
Enjoy all the benefits of a new Trane heating & cooling system WITHOUT the burden of costly repairs, maintenance, financing charges or coming out of pocket for unexpected thousands. New systems starting at only $59.99/month.
Reliable
Protection Plans
Avoid unexpected repair costs while making sure your Heating & Cooling system runs smoothly year-round with a RELIABLEPROTECT Comfort Protection Plan that includes your annual all-inclusive 30 pt. tune-up. Plans starting at only $21.99/month
FAQ
Answers to commonly asked questions
What are the benefits of getting regular AC Tune-Ups?
Having regular AC Tune-Ups performed on your systems can help in several ways, including extending the life of your system, improving efficiency and lowering utility bills, decreasing the likelihood of an untimely and expensive repair, improving indoor air quality and maintaining your manufacturer's warranty.
Will properly maintained HVAC systems use less energy?
Yes. The EnergyStar.gov website recommends annual tune-ups for HVAC systems to improve energy efficiency and comfort.
What are some other ways you can save money on your heating and cooling bills?
One of the easiest ways to save money on your heating and cooling bills is to use a programmable thermostat and to keep it adjusted to your schedule. Programmable thermostats are great for people who are away from their homes at set time periods throughout the week. Additional ways to lower your heating and cooling bills is to have your ducts sealed and to install ENERGY STAR qualified heating and cooling equipment.