Reliable
Reverse Osmosis Systems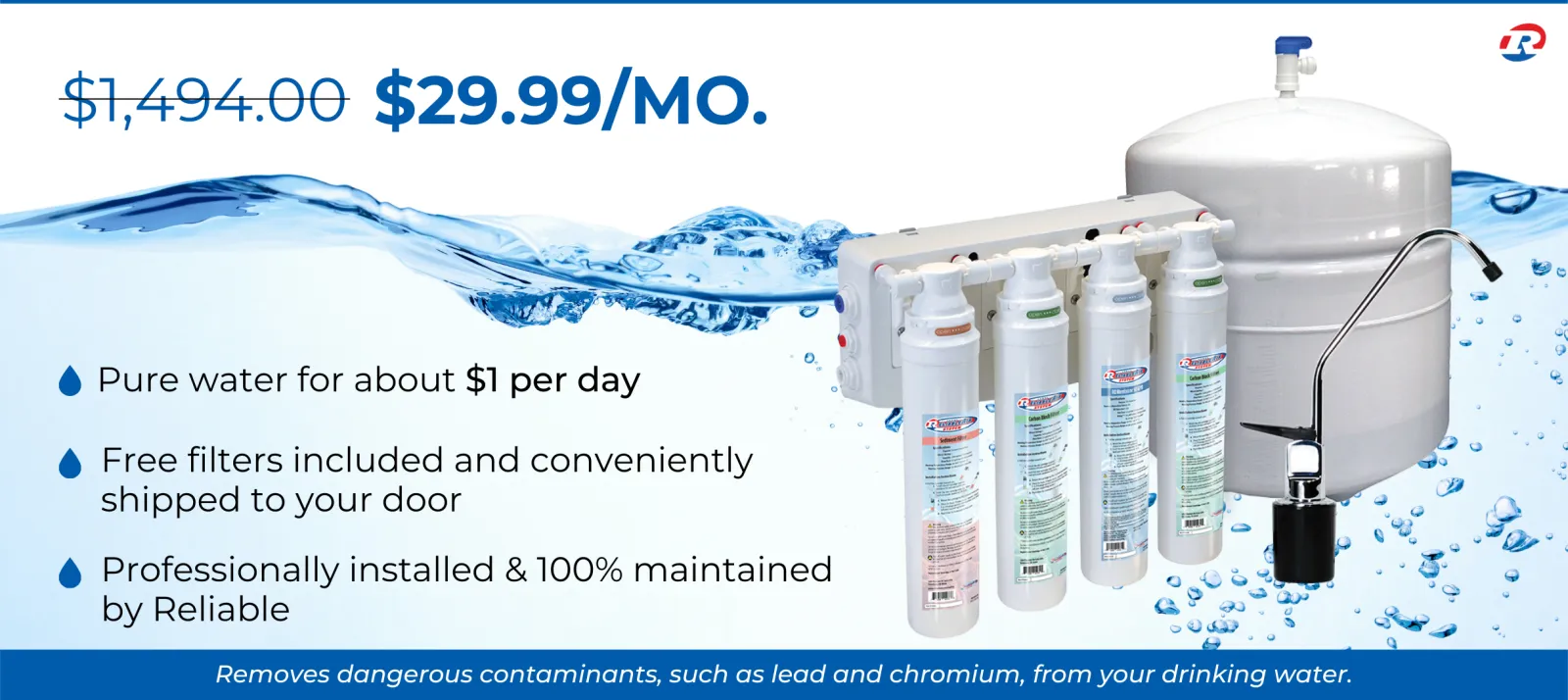 Reverse Osmosis Systems: Water So Pure You Can Taste It
Reverse osmosis filter solutions (RO water filters) from Reliable are a convenient and economical way to improve the taste and purity of your drinking water.
They can be installed at point of water consumption, such as the kitchen sink or your refrigerator's water dispenser or ice maker. The four-stage filtration process can help eliminate a variety of common contaminants so you can enjoy cleaner, clearer and refreshing water for all your drinking and cooking needs.
Four-stage process includes:
Sediment Filter: Screens out sediments & particulates as small as 5 microns
Reverse Osmosis Filters: Removes dissolved substances as small as 5 microns
Carbon Filter: Removes elements such as chlorine and chemicals that cause water to taste and smell unpleasant.
Polishing Carbon Filter: Removes many remaining chemicals to purify your water
Benefits:
Reduces sediments, minerals and chemicals that can cause unclear and unpleasant tasting water, including lead, arsenic, heavy metals and PFAS.
Quiet operation with countertop faucet design
Free filters included and conveniently shipped to your door
Professionally installed & 100% maintained by Reliable
Reverse Osmosis Systems Installed for only $29.99/month
Book a free, in-home water analysis with a Reliable water purification expert today.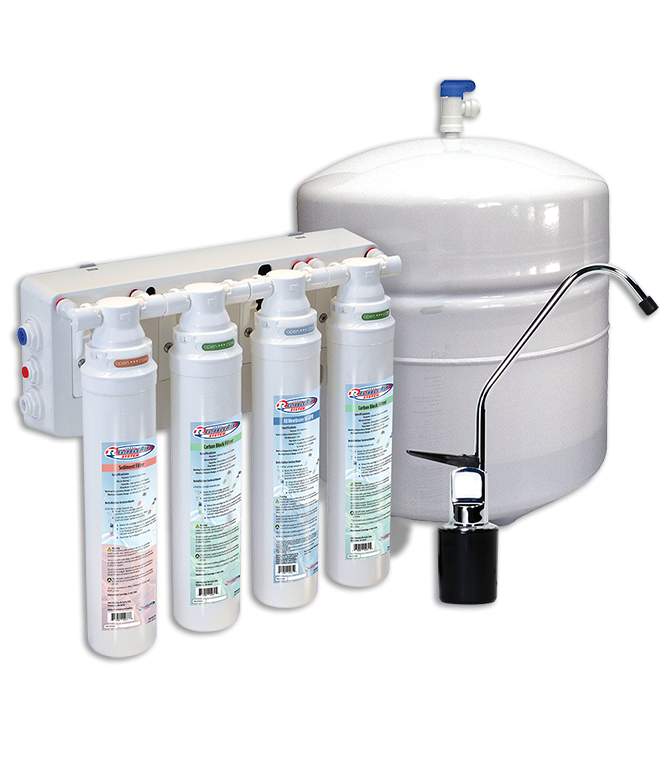 Current Water Purification Specials
Choose Reliable
For All Your Water Purification Needs
When you choose Reliable's Comfort as a Service you get our full service of guarantees, including:
No charge repair and replacement when needed
Easy and convenient no charge filter replacement program
Scheduled maintenance program - all handled by Reliable at no charge to you
Professional installation by a certified Reliable plumber

$0 upfront costs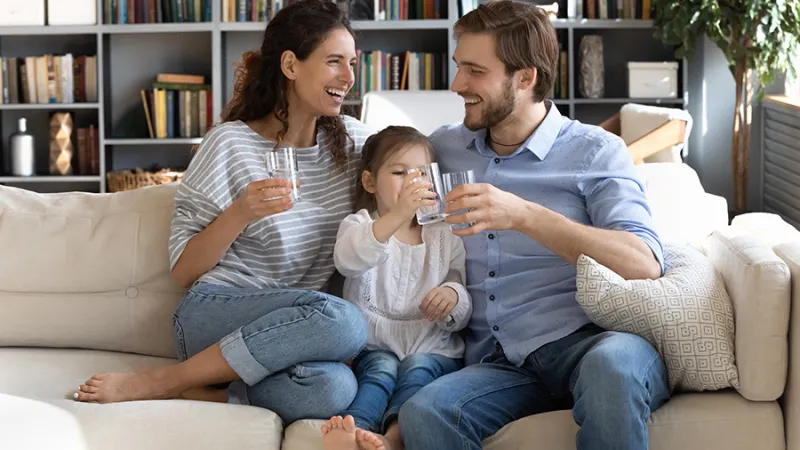 Have Questions?
Fill out the form below and a Reliable Home Comfort Advisor will be in touch shortly.
FAQ
Answers to commonly asked questions
Reverse osmosis (RO) is a filtration process that reduces impurities from household water. The process forces water through a specialized semi-permeable membrane that catches mineral, chemical and bacterial impurities making the water cleaner for drinking, cooking and general use.
What are the benefits of RO?
Some of the benefits of an RO filter system could include:
Cleaner, better smelling and tasting water
Crystal clear ice cubes
Reduced levels of lead, heavy metals, arsenic, PFAS, and more
Reduced levels of dissolved inorganic and organic compounds
Reduced levels of contaminants such as chloride, sodium and nitrates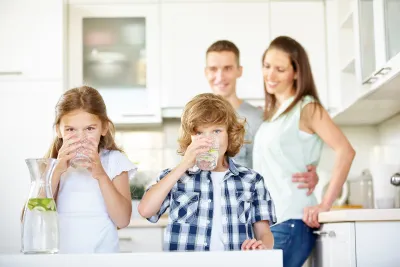 How to Remove Chlorine From Drinking Water
Learn why many Atlanta residents choose to remove chlorine from their water for taste and health reasons.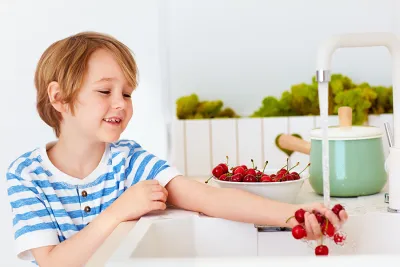 Should I Buy a Reverse Osmosis System?
Installing a reverse osmosis (RO) filter will remove common chemical contaminants and reduce certain protozoa, bacteria, and viruses in your water supply.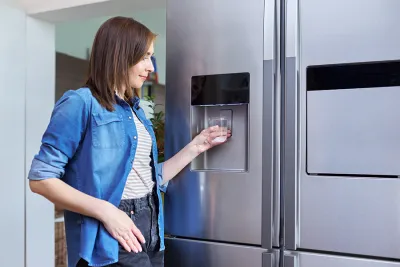 Reverse Osmosis vs. Refrigerator Filters: Which One Is the Best?
When it comes to improving the quality of your drinking water, many Atlanta homeowners choose either a refrigerator water filter or reverse osmosis water filter.