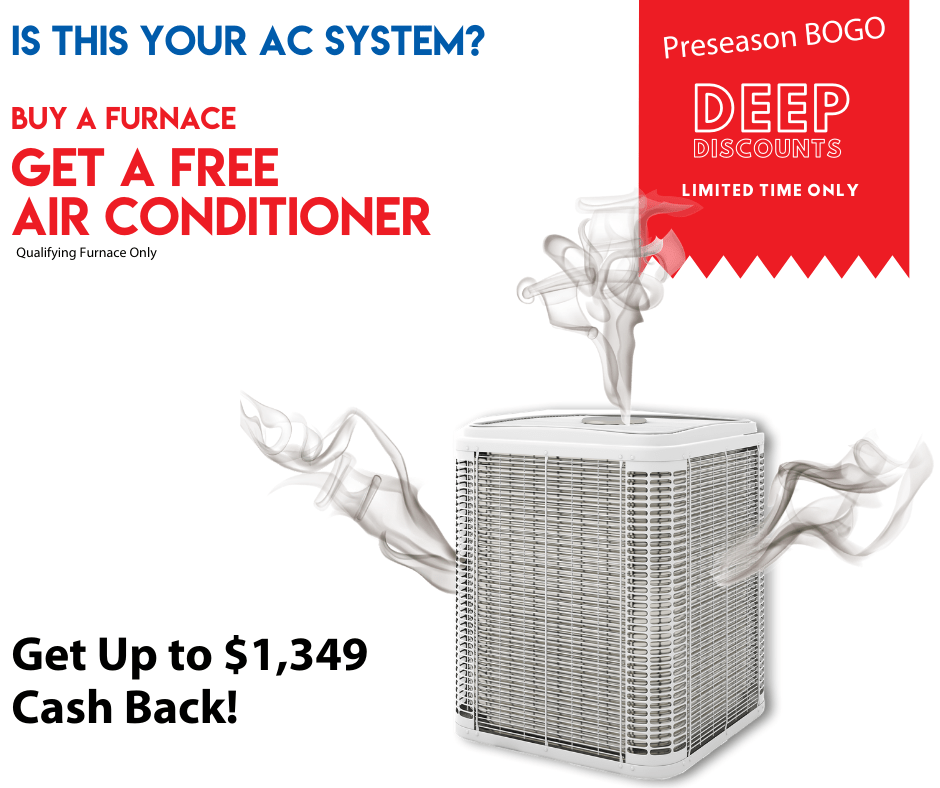 Take Advantage of Preseason DEEP DISCOUNTS
Get a FREE Air Conditioner when you Buy a Qualifying Furnace
New HVAC System CASH BACK up to $1,349
Next Day or We Pay $500 Installation Guarantee

Spring 2020 Promo

Get a FREE Air Conditioner when you buy a Furnace (qualifying system only)
Get up to $1,349 Cash Back or
Get 0% APR for 60 Months.
Next Day or We Pay $500 Installation Guarantee

Enjoy all the benefits of a new Heating & Cooling System system and NONE of the burden of costly repairs, maintenance, financing charges or coming out of pocket for unexpected thousands. We have an unbeatable offer for every situation. Pay as you go. Explore Reliable Heating & Air's Comfort as a Service program. Schedule a Free No Obligation In Home Estimate Now.
What else when you choose Reliable for Air Conditioning and Furnace Replacement?
Zero upfront charges.
Low Monthly Payments.
Same Day Installation.
Includes Lifetime Repair (yes, parts AND labor) & Annual Maintenance...even filters. NO extra Charge EVER.


Have questions? Get a FREE Comfort Consultation by filling out the form below.