Get a FREE Furnace with purchase of qualifying A/C. This is a BOGO that you don't want to miss!
Limited time offer. Call for details, 770-817-3760
or schedule an in-home estimate online.
Or looking for no payment options? We've got that too. Get a Complete Heating and Cooling System and Make NO Payments until 2025.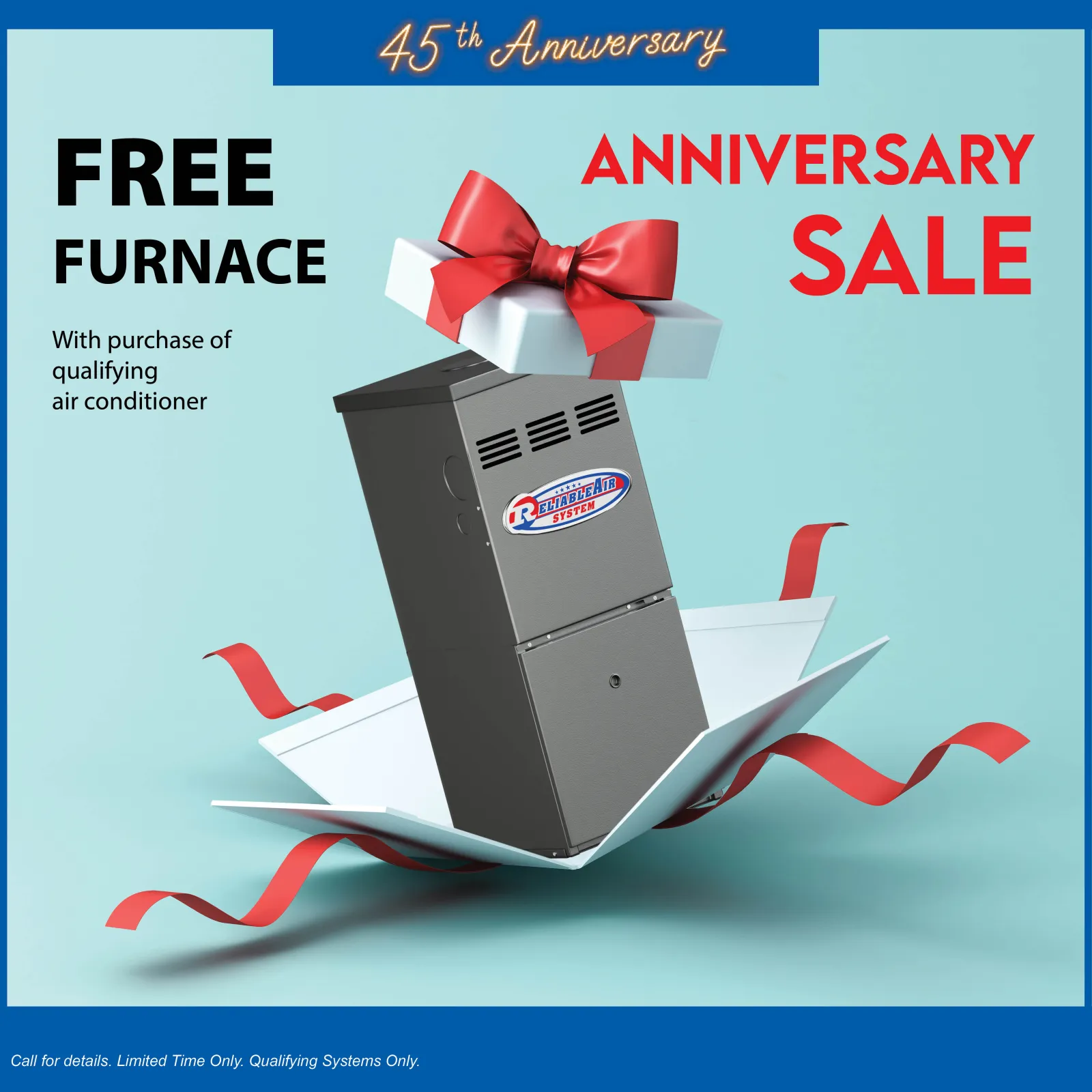 Get a Free No-obligation Estimate on Air Conditioning
Fill out the form below and we'll get in touch to discuss your air conditioning needs.

Need a New AC System?
Reliable's Comfort as a Service is a Great Option
Experience worry-free comfort with our Comfort as a Service program. Get a brand new high-efficiency Air Conditioner without the hassle of costly repairs or unexpected expenses. Starting at just $69.99/month, you'll receive 100% lifetime warranty coverage. Call now or book a free in-home consultation to learn more about our Comfort Club.
Zero up-front costs
Through Comfort as a Service, you can get a new high-efficiency AC system for $0 upfront costs and only $69.99 per month. Plus, take advantage of our next-day installation guarantee.
No cost for repairs
Enjoy lifetime repairs for your equipment and fast, priority appointment booking with same-day service in case of breakdown.
Maintenance Plans
Take advantage of our complimentary annual maintenance for peak system performance. This includes free filters and a bonus upgrade to a germicidal UV light or whole home air purifier, bolstering your indoor air quality.

The Most Qualified Technicians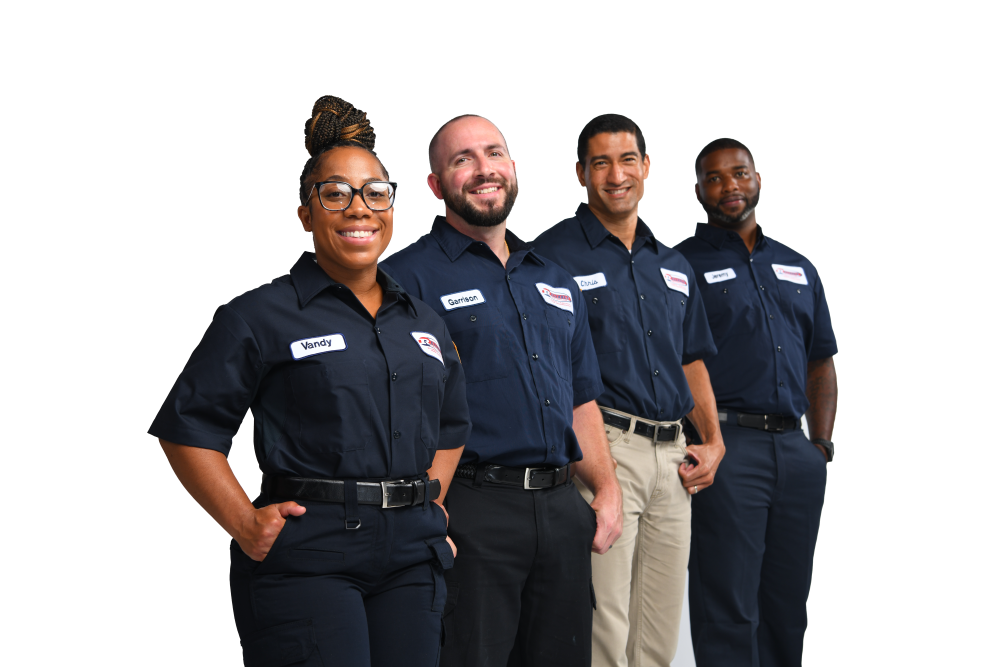 We at Reliable are dedicated to providing top-notch installation services by having the best trained teams in the market. Our technicians stay up to date on the latest HVAC products and technology by utilizing our own in-house training facility.
As the #1 TRANE dealer in the nation, we have a strong relationship with the manufacturer. Trane frequently sends their training executives to our location to meet with our install teams, ensuring that our installers are equipped with the tools and knowledge needed to install equipment and maintain its peak performance and efficiency.
At Reliable, we are the sole dealer in the country to offer third-party ENERGY STAR Verified HVAC Installations. This gives you peace of mind, knowing that your new HVAC system has been installed correctly and has undergone third-party verification. As a result, you will enjoy lower energy bills, increased comfort, and reduced risk of equipment failure.
Moreover, our air conditioning installers have completed the NATE-certification program, which confirms their professional competency in HVAC service and air conditioning installation.
Why Buy a New High-Efficiency AC?
If your current air conditioning unit is over 12 years old or beyond repair, then it might be the perfect time to invest in a new one. A modern, high-efficiency central air conditioning system offers several advantages for you and your family, including:

Lower Cooling Bills
Investing in a new high-efficiency air conditioner could significantly reduce your utility bills. High-efficiency units can consume up to 44% less energy* compared to older models, potentially saving you hundreds of dollars per year.

Better Dehumidification
Newer, high-efficiency AC's do more than just cool your space - they are also designed to effectively dehumidify your home. This improved dehumidification process promotes a healthier living environment by reducing excess moisture and combating mold growth.

Tax Credits & Rebates
Take advantage of opportunities to elevate your home's energy efficiency. By upgrading to a high-efficiency heat pump or AC, not only can you enjoy significant energy savings, but you may also qualify for $2,000 in tax credits under the Inflation Reduction Act.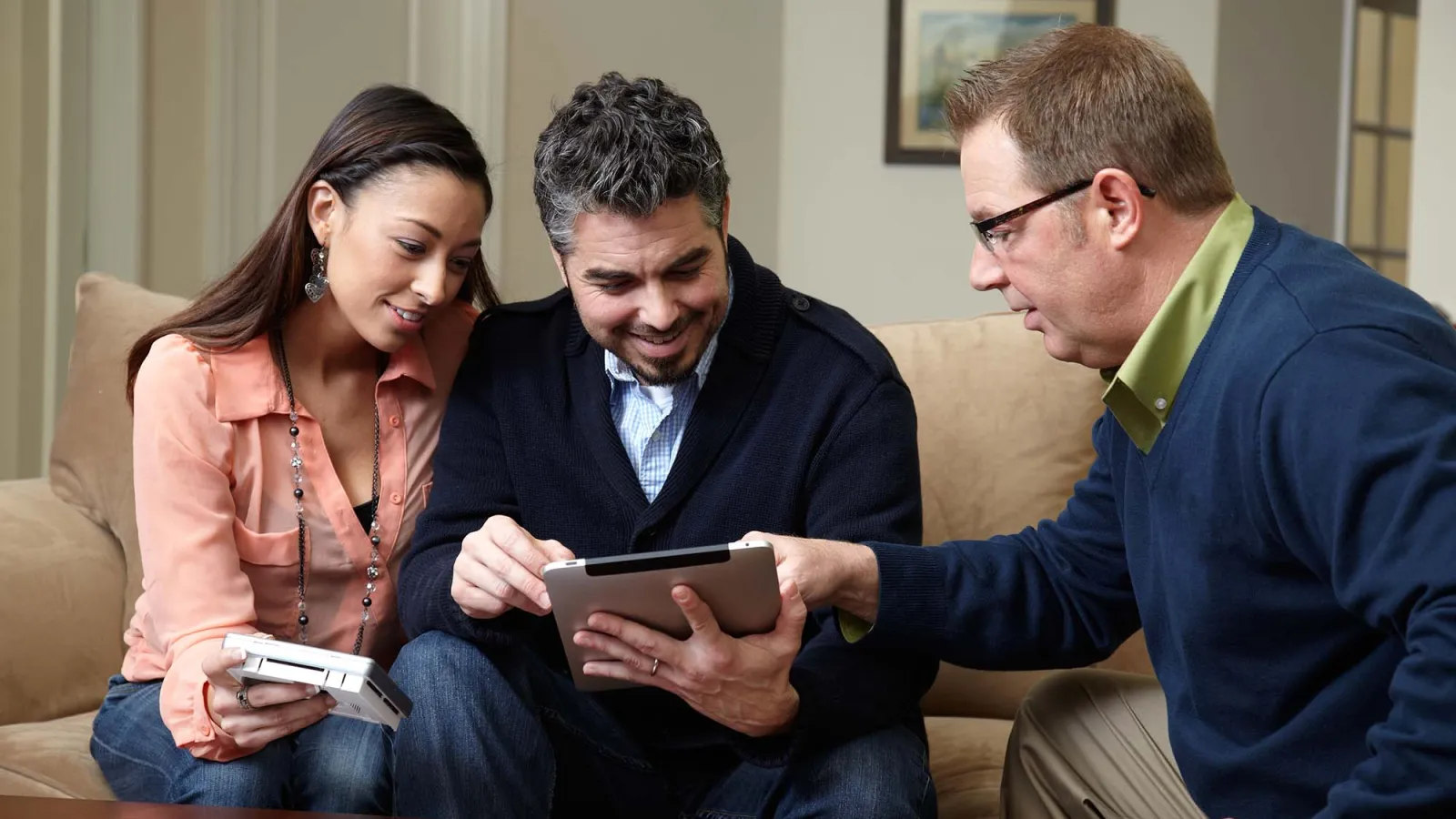 Up to $2,000 in Tax Credits* Available Now
The Inflation Reduction Act makes HVAC system upgrades more affordable. Our team is ready to guide you through these credits.
AC Solutions Customized to Your Home

Our Home Comfort Advisors (HCAs) are here to assist you in determining the perfect heating, cooling, and air quality solutions for your home. With a wealth of HVAC industry experience, they provide free, no-pressure consultations. When they visit your home, they'll consider everything - from the age of your home to the insulation, the number of windows and doors, to your specific air quality needs. After understanding your unique requirements, they'll offer a straightforward price quote and flexible payment options for the most suitable new HVAC system. Trust us, we're committed to making your home comfortable and healthy for you.

How an In-home Consultation Works
Step 1
Contact us today to schedule your free in-home consultation of your heating & cooling system with an HCA. Call or text 770-594-9969 or book online for a convenient same-day or next-day consultation.
Step 2
A skilled Reliable Home Comfort Advisor will visit your home to perform the initial assessment and provide tailored recommendations based on your specific needs.

Step 3
Once your questions and requirements have been addressed, your HCA will coordinate with one of our skilled Lead HVAC Installers to schedule the installation of your system - for the next day if you prefer.
Enhance your living space with an
Aprilaire Whole Home
Air Purifier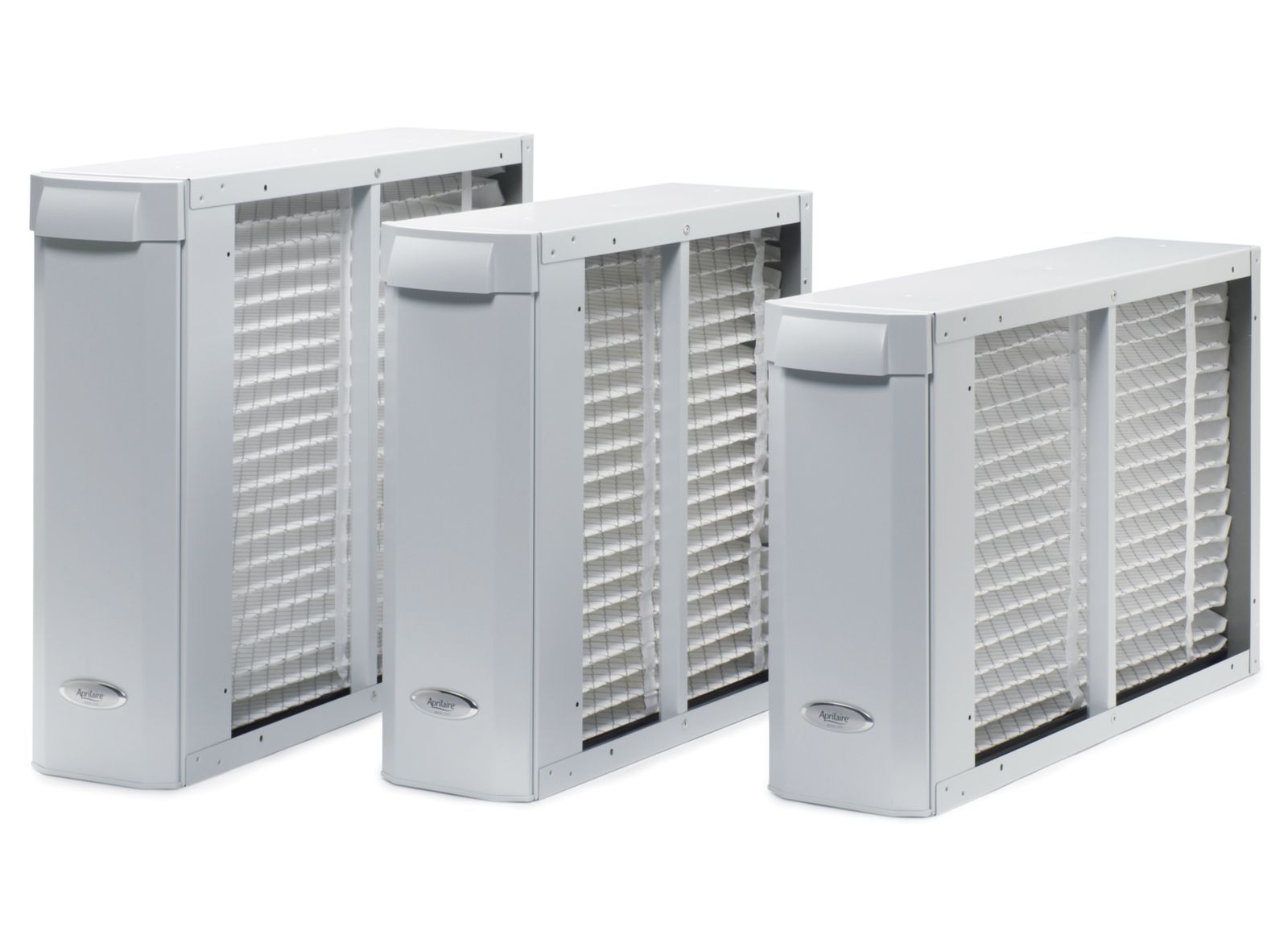 Invest in an Aprilaire Whole Home Air Purifier and breathe easier knowing you've made a choice for healthier air. Enjoy the benefits of the Aprilaire Whole Home Air Purifier:
Capture Airborne Viruses and Allergens
Aprilaire Whole Home Air Purifiers are designed to capture airborne viruses, reduce the spread of respiratory irritants, and allergy and asthma triggers. They also help to reduce odors from cooking, pets, and tobacco smoke for fresher and cleaner air​.
Extended HVAC System Life
By reducing dust buildup, Aprilaire Whole Home Air Purifiers can extend the life of your HVAC system and improve your home's energy efficiency, ultimately leading to fewer service calls and longer-lasting HVAC systems​.
Whole Home Coverage
Unlike standard room purifiers, Aprilaire Whole Home Air Purifiers work to remove harmful particulates such as mold, pet dander, airborne viruses, pollen, and odors from your entire home's air, not just a single room. This broad coverage can help reduce triggers for allergy and asthma sufferers​​.
With the Aprilaire Whole Home Air Purifier, you're not just making an investment in an appliance, you're investing in your health and the longevity of your home's HVAC system. Receive a complimentary Aprilaire whole home filter as a Comfort Club member.
More Air Conditioner Replacement Options
Modern high-efficiency air conditioning units offer enhanced cooling and superior humidity extraction compared to older models, all accomplished with a smaller energy footprint than ever before.
Ductless Mini-Splits
A ductless air conditioner suits homes lacking ductwork or cooling add-ons like garages or sunrooms. Available in single or multi-zone versions, it can cool one room or many. Combined with a heat pump, it offers year-round temperature control via one HVAC system.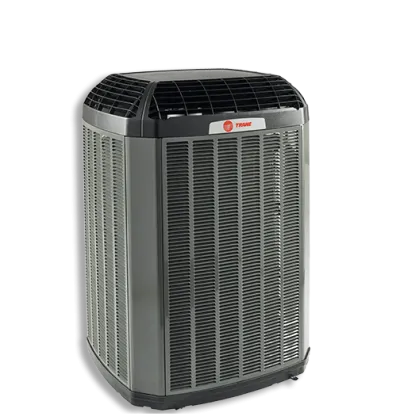 Heat Pumps
Heat pumps offer an efficient, all-electric solution for home temperature control. They warm and cool spaces using heat transfer, promising year-round comfort and potential tax credits for energy efficiency. It's a greener, cost-effective choice for your home's climate needs.

It Only Takes a Second To
Get Started
Subject to credit approval. Rates range from 15.08% - 19.90% APR (interest rates range from 17.99% - 24.99%). Loan amount and rate will vary based on your income and creditworthiness. 18 month promotional period ("Promo Period") during which interest is billed but will be waived if the amount financed is paid in full before Promo Period expires. Monthly payments are not required during the Promo Period. Any unpaid balance and amounts owed after Promo Period will be paid over 84 monthly payments. For example, assuming the full credit limit is used on loan approval date and no payments are made during Promo Period, for every $1,000 financed at a fixed interest rate of 24.99%, 18 monthly payments of $0 followed by 84 monthly payments of $29.77. This example is an estimate only. Actual payment amounts based on amount and timing of purchases. Call 866-936-0602 for financing costs and terms. Financing for the GreenSky® consumer loan program is provided by Equal Opportunity Lenders. GreenSky® is a registered trademark of GreenSky, LLC, a subsidiary of Goldman Sachs Bank USA. NMLS #1416362. Loans originated by Goldman Sachs are issued by Goldman Sachs Bank USA, Salt Lake City Branch. NMLS #208156. www.nmlsconsumeraccess.org.
* Pending qualification