Reliable
Whole Home Water Filters
High Quality Drinking Water From Every Tap
Having clean water is necessary to maintain your health, and more people than ever want better quality water for their entire home, and not just for their drinking water.
There are many effective options available today to improve the quality of your home's water supply. But, with so many options, it can difficult to know which solution is right for your particular water purification needs. At Reliable, we have water purification experts who understand the water problems our area faces.
Consider that on average a person uses approximately 90 Gallons of water each day - for drinking, bathing, cooking, laundry and cleaning. Which is why improving the overall quality of your water can greatly benefit you and your family.
Reliable offers a range of options to improve your water quality. These include whole-home and single location purification systems & filters to treat various concerns and satisfy different customer needs.
View our whole-home water filtration products below, or book your free, in-home water analysis with a Reliable water purification expert today.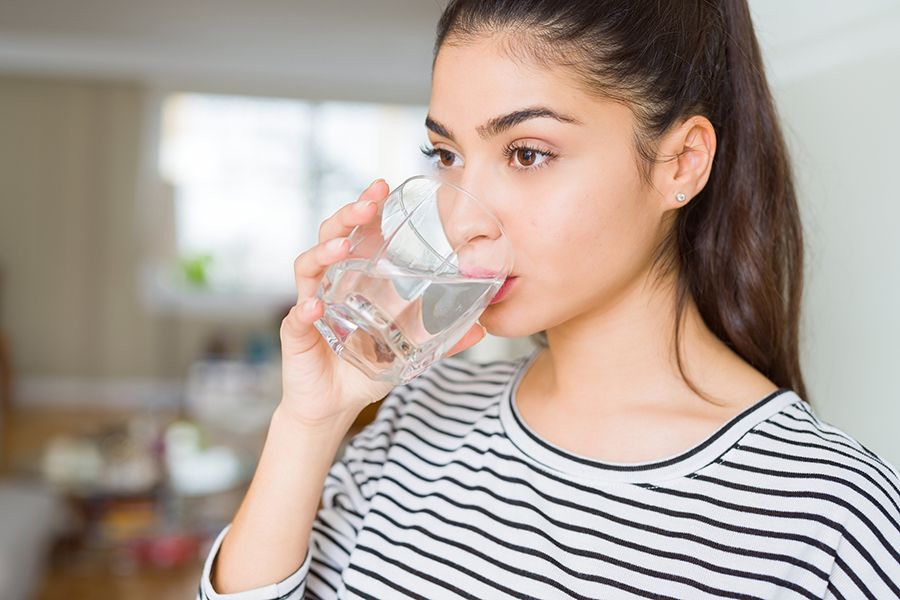 Current Water Purification Specials
Whole Home Chlorine Filter
Our Chlorine Filters can improve the taste of your tap water and reduce the concentration of chlorine and other contaminants in your home's water supply.
Whole home chlorine filters (also called "whole home carbon filters") are one of the simplest and most reliable solutions for some of the most common water quality concerns we face in Atlanta, including bleach smell and taste.
These days, chlorine is added to most municipal water supplies in order to kill micro-organisms, both at the treatment plant and along distribution pipes that bring water into your home. And while chlorine has been used to kill waterborne microbes for decades, it can infuse your water with the unpleasant taste and smell of bleach.
Regulated drinking water in the city of Atlanta allows for up to 1.70ppm of Chlorine, which is on par with the amount of chlorine you will find in a residential swimming pool.
$29.99/month Installed!
Benefits:
Removes the chlorine taste and odor from each tap in your house
High quality regenerating valve for optimal filtration performance
Long lasting, high quality activated carbon used in the filter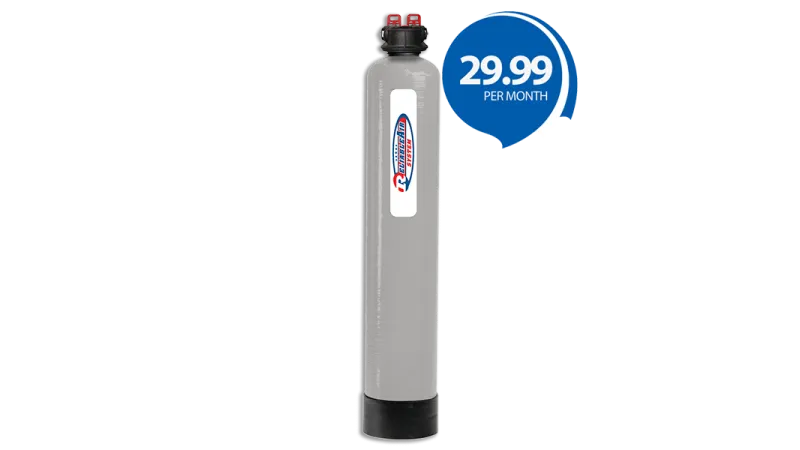 Iron Filters
Installed at the main water line, our Iron Filters can effectively remove iron, manganese and hydrogen sulfide from all the water used in your home.
This filtration system also helps avoid yellow, brown or rusty stains on your plumbing fixtures, sinks, water-consuming appliances and clothing.
Additionally, if you're experiencing foul-smelling (rotten egg/ burnt match) water or dark stains on fixtures and pipes, an Iron Filter is a must.
$34.99/month Installed!
Benefits:
Improve the clarity of your water
Enjoy water with no iron taste or odor
Avoid iron stains on your laundry, fixtures, sinks and appliances
Help extend the life of water consuming equipment and fixtures
Water Softener + Chlorine Filter Solutions (Chlor-a-Soft)
The Chlor-a-Soft system is installed at the main water line and dechlorinates your water throughout the entire home.
Enjoy the many benefits of softer water such as better feeling water for bathing and showering plus alleviating the effects of chlorine on your skin and hair …. and more.
$44.99/month Installed!
Benefits may include:
Reduced soap scum on sinks, bathtubs, and shower doors resulting in less cleaning
Less scale build-up on plumbing fixtures and pipes, water heater, dishwasher, humidifier, coffeemaker and other appliances
Extended life of fabric and clothes
Better feeling water for bathing and showering
Whole home chlorine filter benefits may include:
Removes the chlorine taste and odor from each tap in your house
High quality regenerating valve for optimal filtration performance
Can help reduce the damage to appliances and fixtures from chlorine
Long lasting, high quality activated carbon used in the filter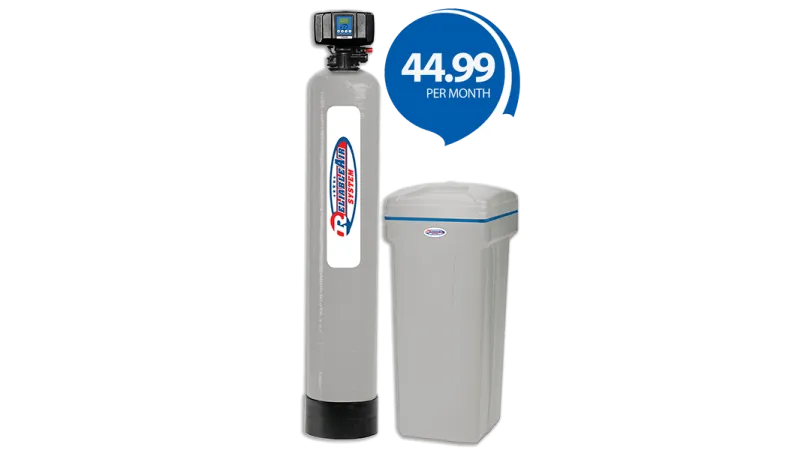 Have Questions?
Fill out the form below and a Reliable Home Comfort Advisor will be in touch shortly.
Choose Reliable
For All Your Water Purification Needs
When you choose Reliable's Comfort as a Service you get our full service of guarantees, including:
No charge repair and replacement when needed
Scheduled maintenance program - all handled by Reliable at no charge to you
Professional installation by a certified Reliable plumber

$0 upfront costs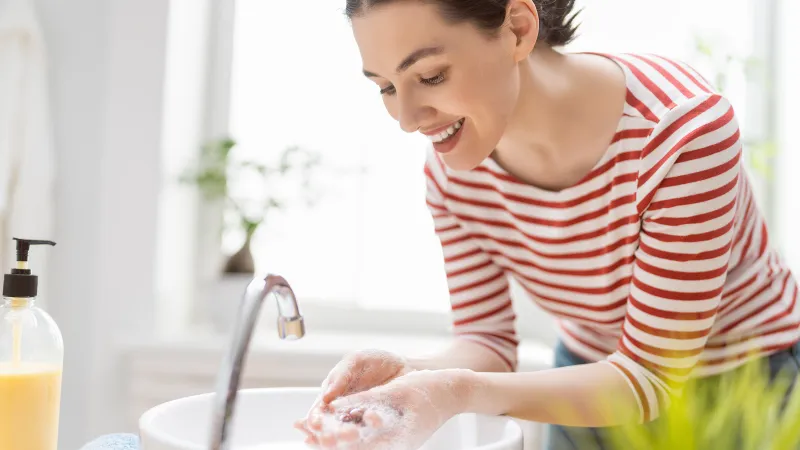 FAQ
Answers to commonly asked questions
What is water filtration?
Water filtration systems remove contaminants from the water. The contaminants removed depend on the type of filtration system installed. Some contaminants that could be removed from your water include arsenic, iron or copper along with industrial and pharmaceutical byproducts like hormones and pesticides. The removal of contaminants can also help alleviate foul odors in the water.
Water filtration systems cover a wide range of products such as reverse osmosis filtration, whole home chlorine filtration and iron filters which all work to help remove various contaminants and aesthetic concerns about your home's water supply.
Why is chlorine added to tap water?
Chlorine is added to tap water to kill germs and make the water safe for consumption. Although the amount of chlorine added is regulated it can impair odor and taste.

How do I know which water filtration system I need?
There are many factors to consider when choosing the correct filtration for your home. You have to determine what exactly your water problem is. It's best to consult with a Water Purification Advisor to help find the right solution for you and your home.

What is carbon filtration?
Chlorine filter is often referred to as a carbon filter. Carbon is the filtration media used to remove chlorine from the water using a process called chemical adsorption.