Reliable Water Heater
Specials
Tank
Water Heater Special

Get a New Hot Water Heater Same Day for just $24.99/mo. ACT NOW for 3 Months FREE!
Our expert plumbers install 40 to 50 gallon Gas or Electric tank water heaters the same day. Replacing your water heater has never been so affordable, and our Comfort as a Service program includes free lifetime repairs and maintenance for our conventional gas and electric water heaters too.

No other Plumbing company in Georgia can match this offer and it's only available through Reliable Plumbing.
$24.99/mo. Installed - lifetime repairs & maintenance included
Take advantage of our in-house financing and no payments for 3 months
Celebrating 45 years serving Atlanta homeowners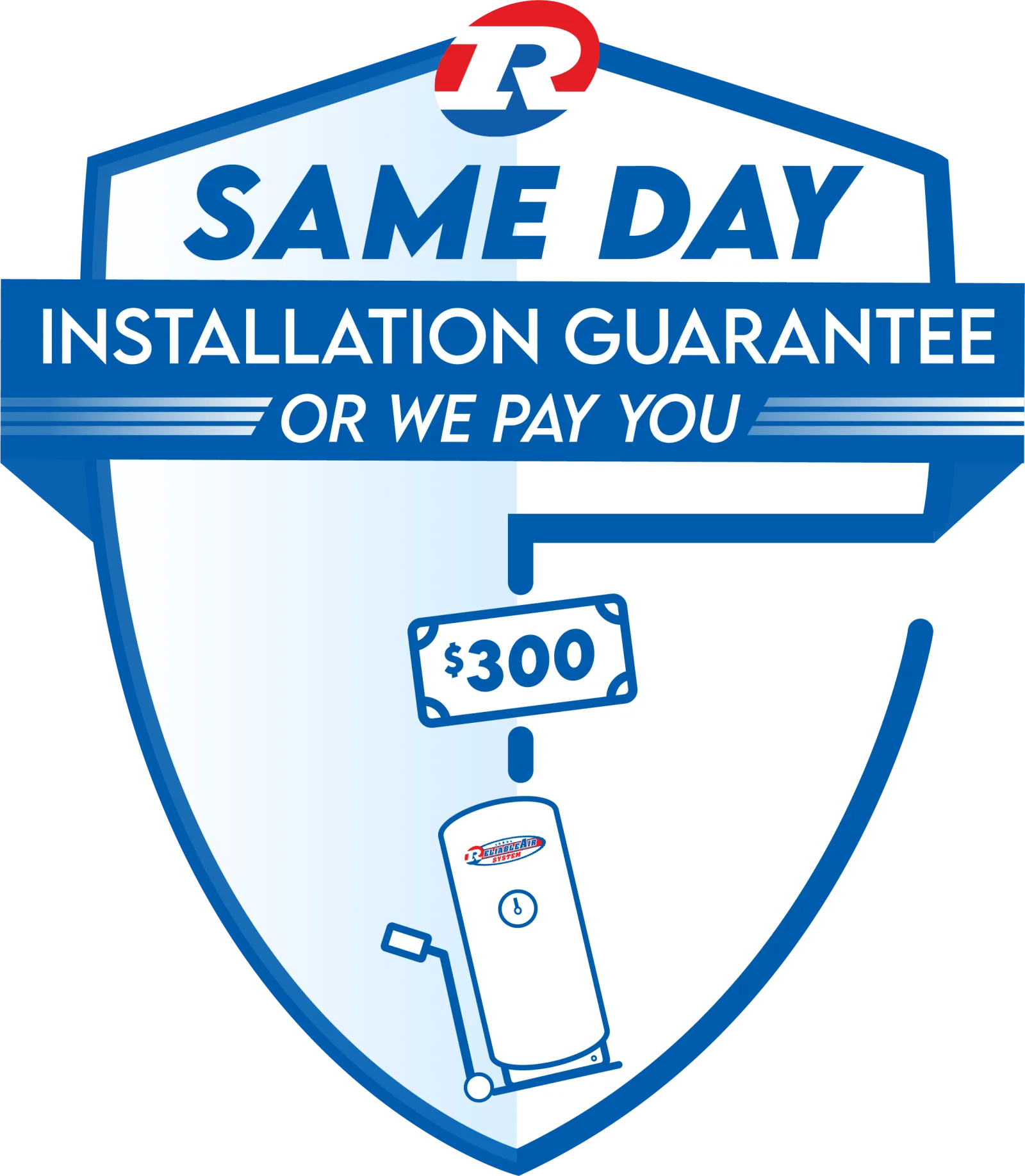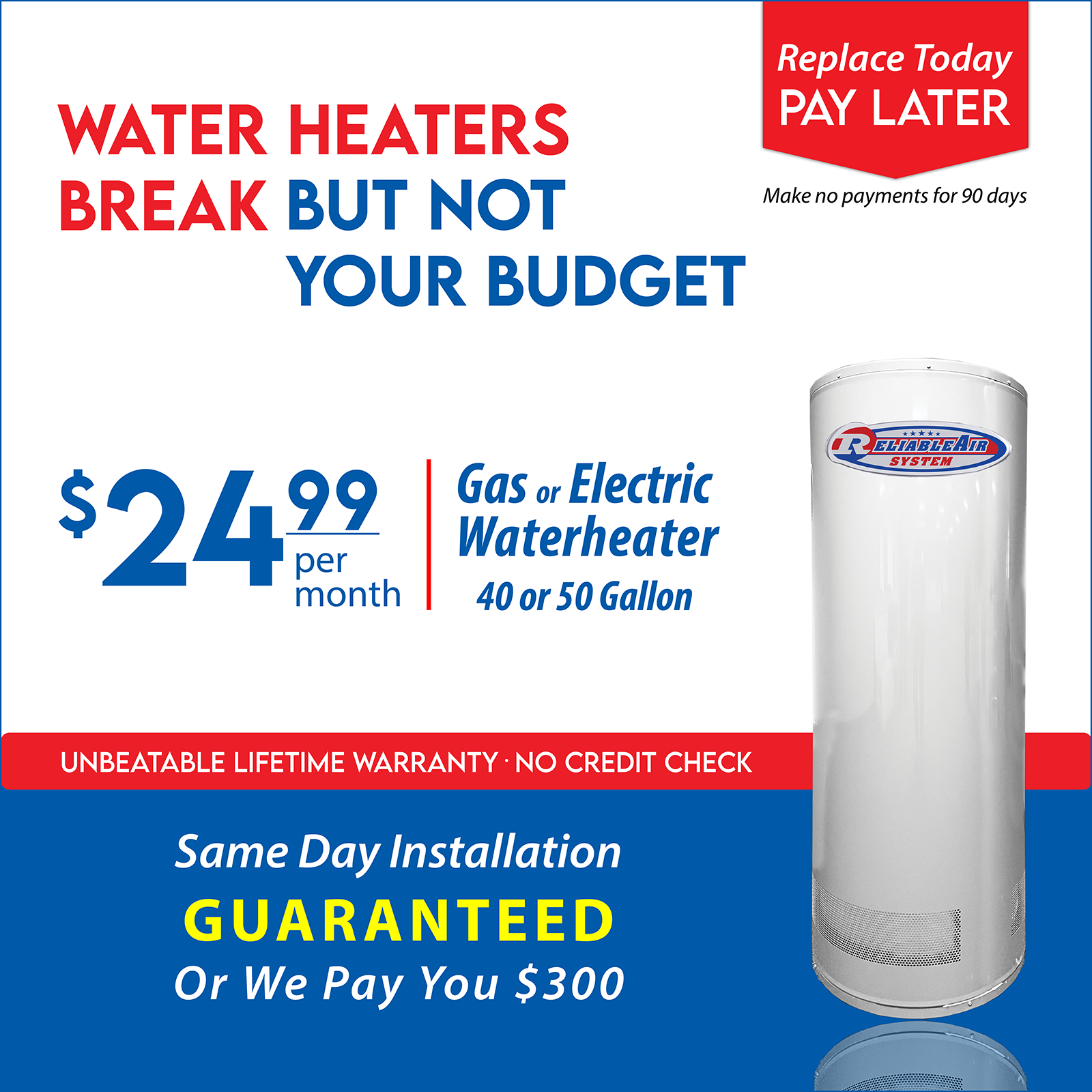 Request More Information
Call (770) 594-9969 or Complete the Form
Fill in the form below and our plumbing team will get back to you right away. All purchase options are available and will be explained so you can make the best decision for YOU.
Reliable is the #1 Home Services company in Georgia and being the largest means we can provide you with the best pricing and service. We have over 200 technicians on the road each day serving the greater metro Atlanta area with superior service and everything Reliable offers is backed up by our 100% Customer Satisfaction Guarantee so you'll never have to worry about the quality of our work - we'll guarantee it.


High-Efficiency
Tankless Water Heaters
Get a Tankless Water Heater installed today for just $54.99/mo.
Going tankless vs a traditional tank water heater means never running out of hot water again, and the energy efficiency saves you money on your utilities. Rinnai's tankless water heater is the #1 selling tankless water heater in the Nation. You no longer have to spend thousands to upgrade to tankless. We have an unbeatable offer for every situation. Pay as you go! Explore Reliable Heating & Air's Comfort as a Service program.

Zero upfront charges
NO CREDIT CHECK REQUIRED AND NO PAYMENTS FOR 3 MONTHS
$54.99/mo. Installed - lifetime repairs & maintenance included
*Same-day installation typically available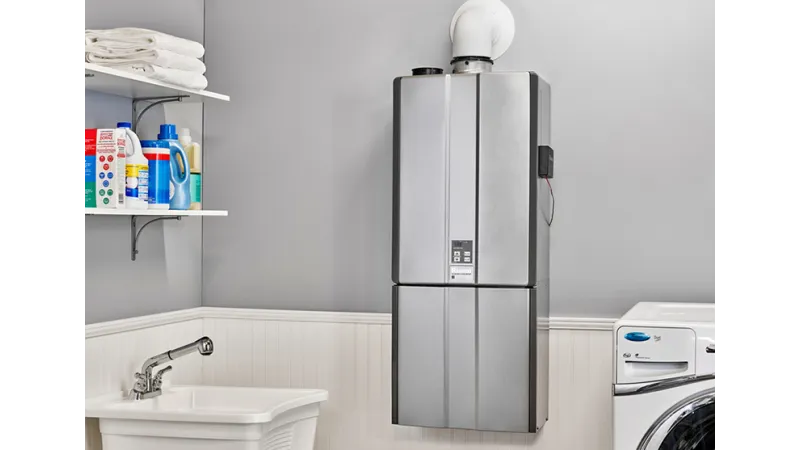 Brands
We Recommend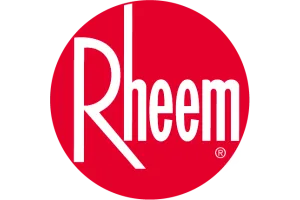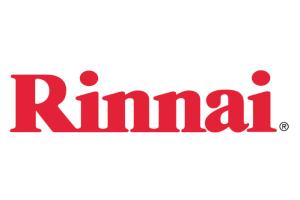 Our Current Water Heater
Specials
Signs You Need
A New Water Heater
If you're starting to see the signs below, it's time to think about replacing your water heater.

Your unit is 10–20 years old.
Most tank-style water heaters won't live past 20 years. If you're not taking good care of your water heater by getting annual flushes and replacing the anode rod every 4-5 years, you might need to replace your system even sooner.

You keep running out of hot water.
This means your water heater is either too small or on its way out. Either way, it can't keep up with how much hot water your home needs.

Your water bills have increased.
This could be a sign that your water heater is getting older and losing efficiency. Less efficiency means higher water bills.

You see rust-colored water.
Brown or rusty water is a sign that something (your water heater or pipes) is corroding. If it's your water heater, a repair isn't an option. You'll need to replace it.

The tank itself has a leak.
Once the tank body has sprung a leak and water starts filling the pan below the unit, that's the end of your water heater. You'll need a new one right away.

We Provide In-Home Estimates
Reliable Plumbing offers competitive pricing and a full line of water heater brands and models to choose from.
Whether you're looking for an ultra-efficient tankless water heater or a budget-friendly conventional tank unit, our professional plumbers will help you select the water heater that's right for you.
Let Reliable Plumbing Provide You With a Free In-home Estimate Today.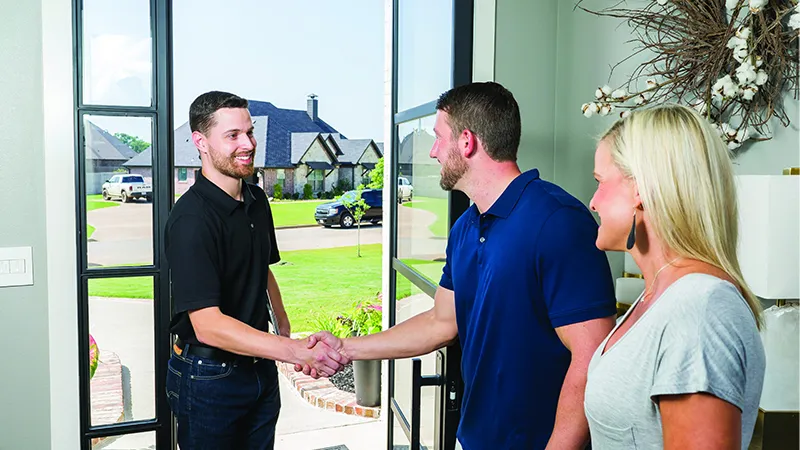 Water Heaters
From Brands You Can Trust
Water Heater Tips
From Reliable
No Hot Water? Here's What to Do
Finding you have no hot water in your home is never a pleasant discovery. While there is some troubleshooting you can handle safely, you could be inviting danger if you try to fix a malfunctioning heater. Here's how to react when you find yourself without hot water.
The simple checks
It's possible you'll be able to run the most basic checks on your hot water supply. The procedure will depend on whether you have a gas or electric water heater in your Georgia home.
Electric heaters. If you have an electric heater, start by making sure the electrical breaker is in the on position. Sometimes, family members can turn the breaker off. If everything is in order, check the thermostat to make sure the temperature is above 120 degrees Fahrenheit. Be very careful performing this check as you have to remove the side inspection panel of the heater and high voltage electrical wiring is present in this area.
Gas heaters. With a gas-powered water heater, you can also check whether the thermostat is set at the proper temperature. After that, check to see if the pilot light is lite. All newer water heaters actually come with an automatic lighting system built in making the job of lighting a pilot that much easier. Just simply follow the instructions on the face of the heater, but be careful to follow all instructions fully.
Be Careful with water leaks. Make sure you have not drips or water leaks. A recent story from Augusta highlights the need to address problems with heaters responsibly. A broken pipe can lead to mold, which could lead to thousands of dollars' worth of damage.
Fix it yourself
Whether your home's water heater is electric or gas, Georgia residents can often fix the problem on their own when they find they have no hot water.
If you can't easily find the problem, call Reliable Heating & Air and a licensed plumber can be at your home or office right away.
Tankless heaters and other modern solutions
A look at water heaters will reveal impressive new options on the scene. Tankless heaters, the most recent innovation, deliver an unlimited supply of hot water to homes. You don't have to wait for tanks to fill up when several family members want to enjoy hot showers or baths in a short time period.
Fiberglass tanks, another modern option, are guaranteed in the original purchaser's home for as long as you live in that location. Georgia Power customers may even qualify for rebates when converting to efficient fiberglass-tank systems.
The bottom line is there's no reason to live without hot water for long. Reliable Heating & Air can be at your home within hours, and install a new heater the same day in most cases. Professional help is only a phone call away.
TANKLESS WATER HEATERS VS. TANK
In the past few years, tankless water heaters have drawn a lot of attention from consumers looking for a better way to heat water in their home. The tankless offers many attractive features that make them a great, energy efficient source of almost limitless hot water without paying to keep 40 or 50 gallons of water hot all day when you are away from home.
How Tankless Water Heaters Work
The way a tankless works is by reducing the amount of water flowing through the heater so it stays in the heater long enough to be heated to the correct temperature. One of the problems with conventional tankless water heaters are when numerous people are using water, the flow can be very low and they can struggle to keep up with demand. In many homes a circulator is required to give instant hot water in all fixtures so you don't have to waste water waiting for adequate hot water to bath or wash. A circulator can't be used on a regular tankless water heater, so there is sometimes a waiting period for hot water. A traditional tank water heater does not reduce flow, but when hot water runs out, you have to wait for the water to be heated until you can use it again. To fill a normal sized garden tub, you have to have at least 100 gallons of hot water on reserve and the tank type water heater can be expensive to keep this much water on demand.
Modern Tankless Water Heaters
There is a now a water heater available that combines the best of both worlds and gives you unlimited hot water without any of the pitfalls of both the tank type and conventional tankless types. It is the Nation's #1 Selling Tankless Water Heater by Rinnai and it is simply one of the most efficient and comfortable heaters on the market. Rinnai combines both a small reservoir tank of hot, ready to use water in a stainless steel heat exchanger and an instant tankless water heater that can produce up to 19.5 gallons per minute of hot water. This is 8 to 10 gallons more per minute than most tankless and the water heater will never reduce pressure or volume. It also will eliminate the "cold water sandwich" that comes from hot water being followed by cold water followed by hot water when a conventional tankless shuts off and on due to usage. The tankless water heater uses water from its small reservoir to stop this inconvenience and when coupled with a circulator pump, can provide instant hot water to any fixture in the home.
Tankless Means More Energy Efficiency
The tankless water heater is much more efficient than most water heaters, providing 98% thermal efficiency, which means 98 cents of every dollar spent on gas actually goes into heating water with only 2 cents of waste. There is also a model that does not require a new "over sized" gas line to be installed allowing installation in many more homes than a conventional type. The Rinnai Tankless can also be mounted interior to a home allowing installs without moving all the piping to the outside wall. In some cases, the Eternal can be 100' inside a home and all models use regular PVC to vent gas by-products to the outside. All conventional tankless water heaters need cleaning every year to maintain their warranty while the Eternal needs no routine service. This represents a substantial savings over the life of the product. It comes with a 15 year heat exchanger warranty and a 5 year parts and labor warranty. Reliable Heating & Air is an authorized dealer for Rinnai and has their techs have been trained to install and service these new tankless water heaters.
Max did a fantastic job installing our new Hot Water Heater. He is very professional, personable, and showed great attention to detail which is all very appreciated. We recommend Max and Reliable plumbing services 100%!

Mose
We had to replace our water heater. I called and got estimates from 2 companies. Reliable was quite a bit less expensive than their competitor. They installed same day and it only took him 2 hours. Bryan the technician was very informative and professional. He was patient with me while I was trying to decide between the tank or tankless unit. He went over all the pro's and con's and in detail with both installations and cost involved. I highly recommend Reliable!

Amanda
I scheduled my appointment on-line and within minutes received confirmation of the appointment window. The Technician (Max) text and phoned me prior to his arrival. Upon his arrival he evaluated my leaking tank, discussed options and explained installation issues of a tankless heater. Based on his industry knowledge I elected to replace tank for tank. He further explained the installation process, products (Rheem) and quoted the all inclusive price. He returned the following day on time and in a few hours had replaced the water heater, cleaned up and hauled away the old tank. Thanks Max! Great job!

Derrick
Reliable has been our go-to since we bought our house here 14 years ago. I cannot say enough positive about them. Their new equipment program is amazing and we upgraded to a top of the line tankless water heater, plus annual servicing and all sort of warranty coverage for a super low monthly payment (which demonstrates their conviction in the product if you think about it). Couldn't be more pleased. Special shout out to Garrison, Chris and the crew there for taking care of me and getting the new system installed promptly and making it happen. Thanks guys!

Max
These guys were super responsive when I called about my water heater which was pouring water out in my basement onto exposed wiring. Needles to say I was a bit concerned, and the person on the phone was very helpful. The technician Clint Sweat came out the same day, completely done within hours, and was very helpful. fixed some things that were clearly wrong before and installed a new water heater. I'm sold on these guys, this is the second time I've been especially impressed with similar good service and it was the same company, Reliable.

Chris
Wanted to get a tankless water heater. Had several companies come out to quote me on installation. Reliable was the only one who told me I needed a larger gas line. None of the other companies mentioned it. Probably saved me at least $4,000. Decided to stick with a standard Rheem water heater and they did a great job.

Scott
I had a couple of plumbing issues and called Reliable. Came out the next day. Called before they came. Gave me an hours notice. Which was great. Took care of both of my problems. Gave me a fair price on getting the work done. Provided me with a few options on a tankless rinnai hot water heater. Great job and highly recommend. My plumber Joseph Ewing did a terrific job for my wife and I . Thanks Joseph.

Bob
Called Reliable Saturday morning because of a leaking water heater that was 15 years old. Reliable quoted me a price and I asked if they could install today. Serviceman called me at 1:30 and met me at 2:00. My 30 year old house has an extremely small closet that holds heating unit and water heater. Brian F measured and checked twice. He had to disassemble the gas line to get to the water heater in. He was very courteous and extremely neat and conscientious. He explained everything and tested everything. Reliable has also installed a new heating/ac unit. Fair price, good warranties, great service. Brian F. Was professional and very knowledgeable. Great experience. I would recommend !!

Joanna
My 50 gal. electric hot water heater failed "after-hours" last Saturday night around 5:30 pm EST. I called to get replacement quotes from three local HVAC & Plumbing companies that I had heard advertise on 95.5 FM WSB radio e.g. Reliable, RS Andrews & Shumate. Wouldn't you know that Reliable Heating & Air was the ONLY company who was willing to come out the next day on Sunday to install a brand new 50 gal. electric hot water heater. Jordan showed up on time and was knowledgeable, courteous and after two hours I now have a brand new Rheem 50 gal. electric hot water and would certainly recommend Reliable Heating & Air to family & friends for exceeding my expectations.

Dever
Joseph and his partner came out to the house and called ahead of time just as expected. I needed an estimate to replace my electric 50 gallon water heater with a tankless gas system. My current system is original and 15 years old. They quickly surveyed the current setup and build options and gave me a quote. I had already researched the cost of the unit and average labor costs. Their quote was exactly what I expected it to be. They didn't take much of my time since it was obvious I was exceedingly busy, as it was my only day off work. Joseph as his partner were professional and confident in their ability to make a seamless and fast transition to the new water heater system. They answered all my of questions and made good suggestions that I hadn't thought of.

Daniel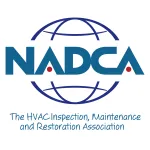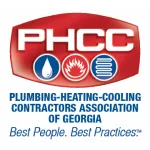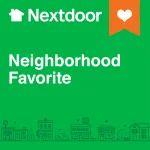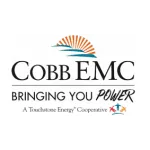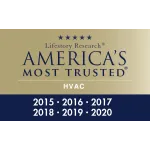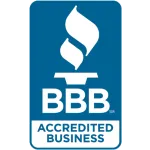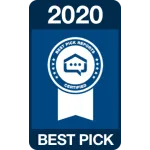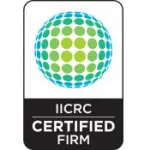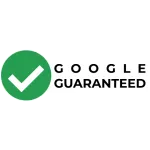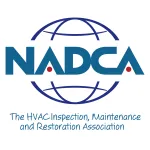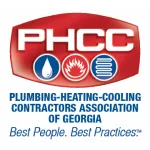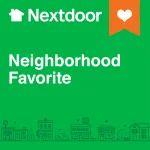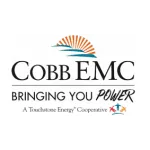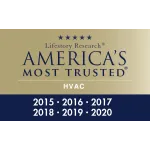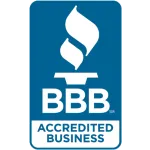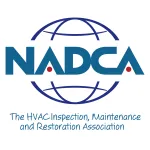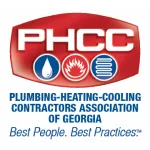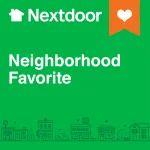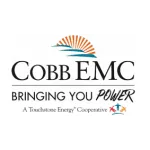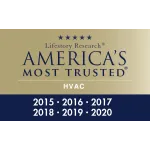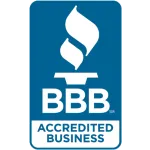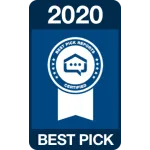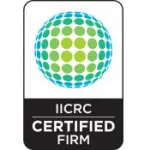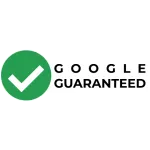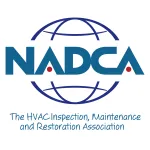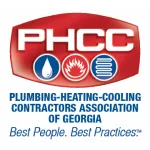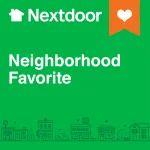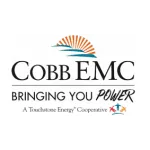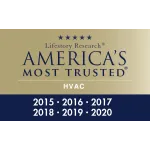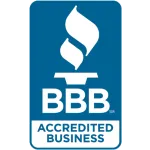 A Company
You Can Trust