Residential & Commercial
Cartersville Electricians

Providing Electrical Repair & Replacement Solutions in
Cartersville, Georgia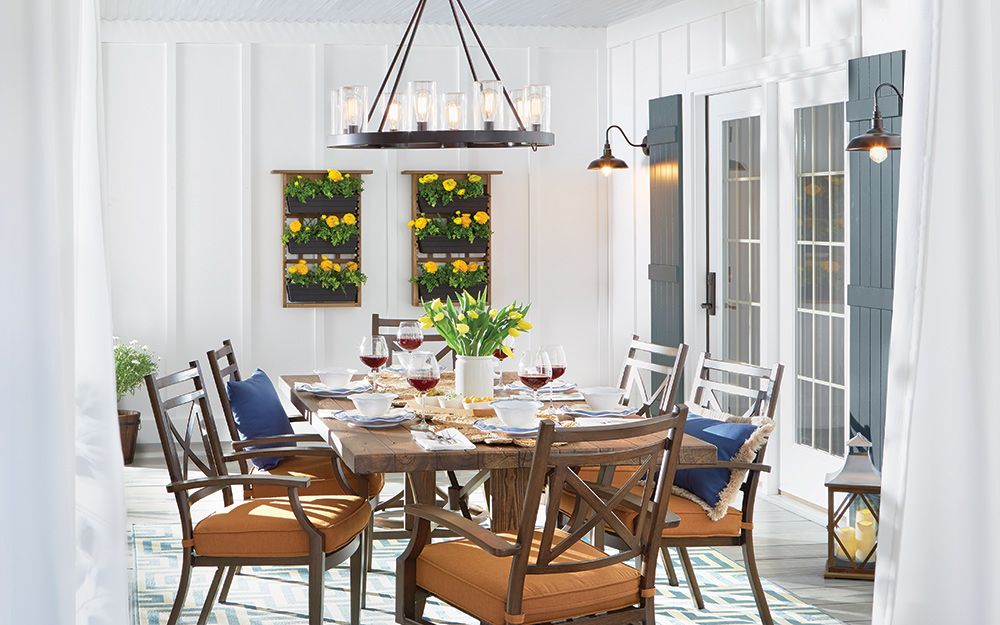 Let a Reliable Certified Local Electrician help with your next lighting project. Give us a call and ask about our remodeling and home re-wiring specials.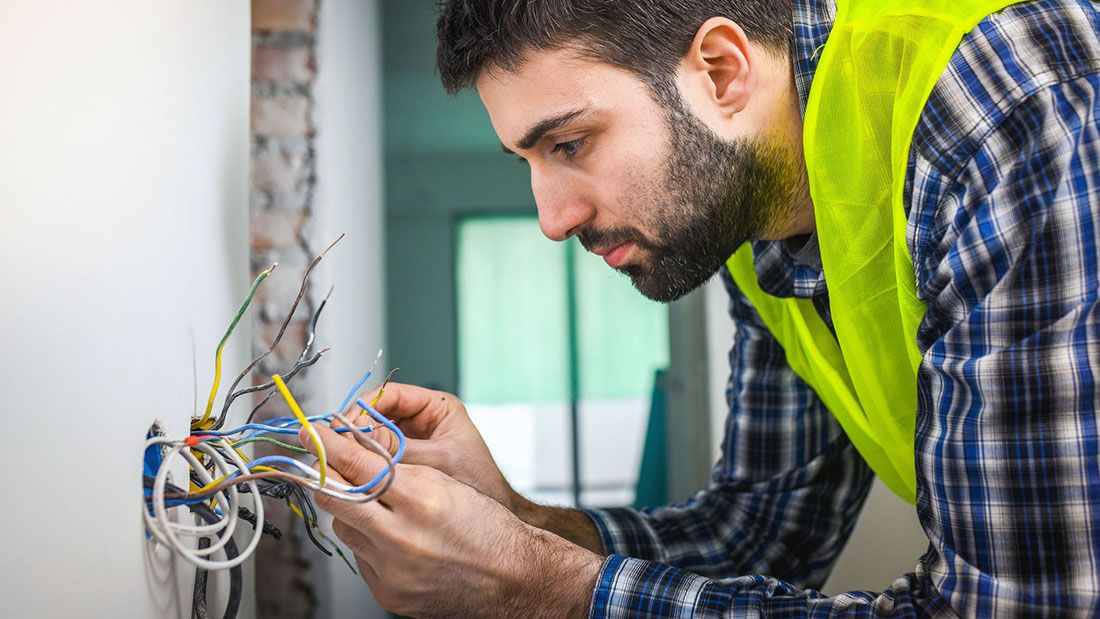 Get an expert Reliable electrician to your door for an estimate on any electrical job, from ceiling fan installation to electrical panel upgrades. No job is too big or small.
We provide Cartersville customers with industry-leading electrical services, repairs, and installations. It should be your first priority to ensure your electrical repair or installation is done by a licensed, quality professional.

Cartersville, GA Electrical Services
As a company that's been in business for over 40 years, we understand the stress our customers feel when they are experiencing electrical problems and need assistance. We are a locally-trusted company and pride ourselves on being the go-to electrical company for our friends and neighbors in Cartersville.
The electrical systems in homes and businesses can be very complex, which is why you need a team of experienced electricians that can handle any electrical repair & installation with confidence. Reliable Electrical has you covered.
Reliable is a Better Business Bureau (BBB) A+ rated company that takes a customer-focused approach to our services. From start to finish, we'll deliver the solutions you need with upfront, honest pricing and in a timely and efficient manner. We offer general electrical repairs as well as installations of generators, electrical panels, lighting fixtures, socket & switches, electric car chargers, and more. No job is too big or small. We can even assist customers with their Plumbing & HVAC needs.


OUR Cartersville, GA ELECTRICAL COMPANY PROVIDES:
Experienced & dedicated technicians
Honest & upfront pricing

Weekend & after-hours availability


To learn more about our Cartersville electrical services, book an appointment online today.
Current Specials
Superior Electrical Services
for Cartersville Homes & Businesses
If you live in Cartersville and need residential or commercial electrical service, Reliable is here to help. Every day there are over 250 Reliable trucks on the road servicing our customers and every service Reliable offers is backed by our 100% Customer Satisfaction Guarantee which means you'll never have to worry about the quality of our work - we'll guarantee it.
Take Advantage of These
Local Specials
It Only Takes a Second To
Get Started
Whole-Home Back-Up Generator
Get the #1 Selling Home Backup Generator
A permanently installed Generac home backup generator protects your home immediately. It runs on natural gas or liquid propane, and is placed outside your home like an AC unit. A home backup generator delivers power directly to your home's electrical system, backing up your entire home or just the most essential items.
Everyone knows home backup generators are expensive to install and maintain...BUT NOT ANYMORE! Reliable Heating & Air's Comfort as a Service program now includes generators! Enjoy:
$209.99/mo. Installed!
Zero upfront charges
Low Monthly Payments
Lifetime Repairs & Annual Maintenance NO additional charge ever
All this for just one low monthly payment of $209.99 for a Whole-Home Generac Back Up Generator. Being a Comfort as a Service member means you never have to worry about your home's backup power needs again.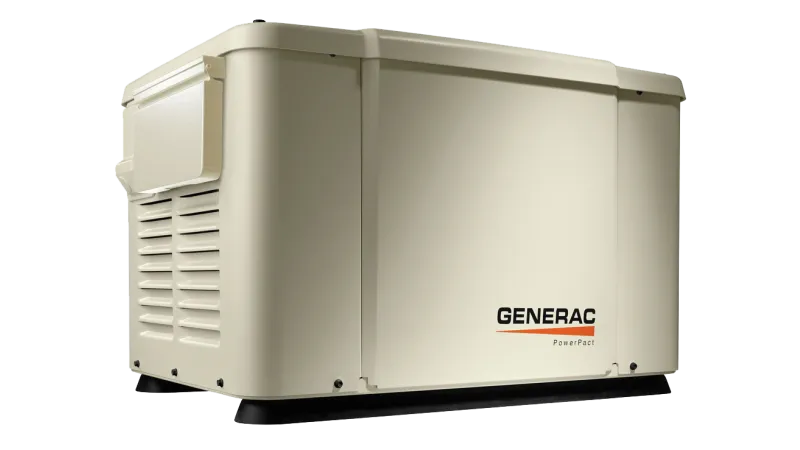 Take Advantage of These
Coupons
TRICKS FOR REDUCING YOUR ELECTRICITY BILL

Electricity costs only seem to be going up, but the combined forces of government agencies, power companies, and environmental groups have been trying to show homeowners ways of reducing the cost of their monthly bills. It takes some adjustments, but you can make simple changes to lower your electric bill. Here are six tricks for reducing your electricity bill.
CHANGE INCANDESCENT LIGHT BULBS TO FLUORESCENT OR LEDS
Fluorescent bulbs last so much longer than traditional bulbs that they earned the Energy Star rating from the Environmental Protection Agency. A typical fluorescent bulb can deliver 100 watts' worth of light while using only 23 watts of energy. These savings add up: Bulbs can last five to seven years when used three to four hours a day, resulting in over $60 in savings per bulb. Multiply that by the number of bulbs you can replace in your home, and it's a huge difference.
REPLACE OLD HEATING AND COOLING EQUIPMENT
Inefficient HVAC systems can place a heavy burden on your power use every month. More efficient systems make your home more comfortable while applying savings to your monthly energy bill. Electric water heaters and heat pumps are other excellent ways to lower your electric bill. In fact, Georgia Power customers may qualify for rebates when purchasing these products. This database of state incentives has details.
INSTALL A PROGRAMMABLE THERMOSTAT
Keeping an eye on your thermostat is a good idea, but putting it into practice is difficult. A programmable thermostat can follow your guidelines and ensure your family is not wasting electricity when no one is home. Estimates on savings vary, but more wasteful homes can save over $180 per year. That figure equates to $15 a month.
MAKE A NIGHTLY SWEEP OF APPLIANCES
How many fans, lights, and other electrical appliances are left on for no reason in your home every night? Do you leave your TV on, even when you're not watching it? Though it may seem as if ceiling fans or nightlights don't use a great deal of energy, these minor things add up over the course of a year. Go through the house before bed and turn off anything family members have left powered on. It's a simple step that leads to quick savings.
UNPLUG APPLIANCES NOT IN USE
A more drastic step — and one that can increase savings considerably — is unplugging all electrical appliances not in use. While the refrigerator and clocks need to stay at full power at all times, items including the coffee maker, coffee grinder, microwave oven, phone chargers, wall air conditioners, and many other home appliances do not. Even when they are not turned off, these items are using electricity, and you pay for it every day.
SCHEDULE AN ENERGY AUDIT
In every home, heating and cooling systems have to work extra hard to compensate for air leaks. That drives up the cost of your electric bill, and leads to a drop in your home's comfort level. Building Performance Institute auditors can make a full assessment of your home and help you target ways to increase efficiency immediately. There is no substitute for a professional audit.
Reliable Heating & Air has expert electricians on staff who are ready to help you reduce your electric bill through simple steps like these. Whether you need to replace energy-draining appliances or light bulbs, find out how you can start lowering costs today.