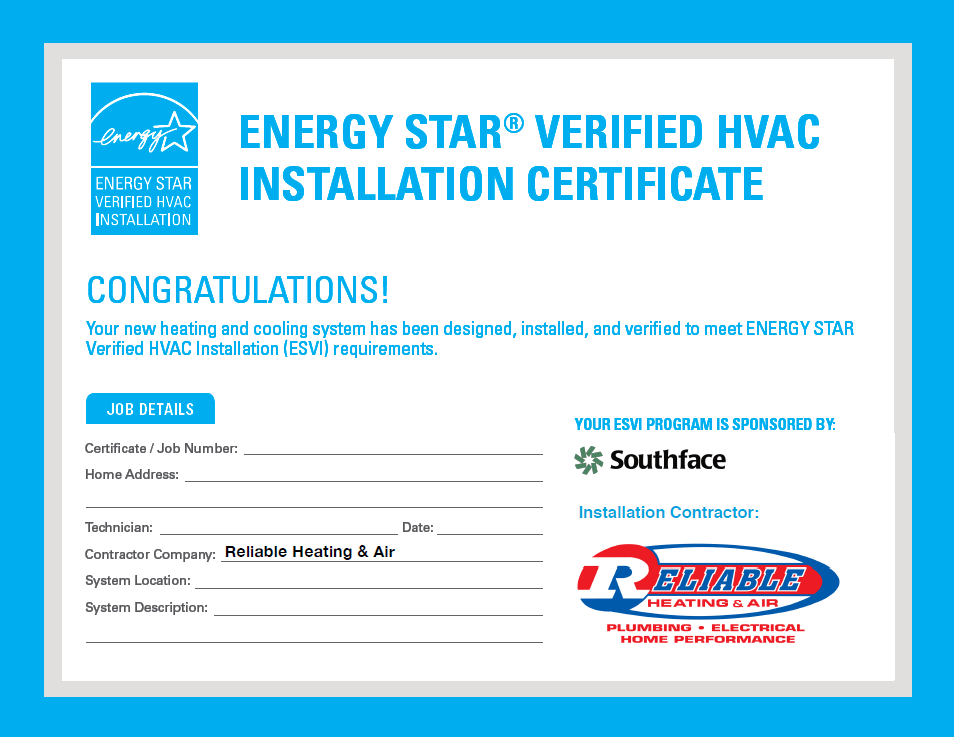 According to the EPA, Americans spend 93% of their lives indoors...make the air you breathe all day fresh, clean and pure.
Replacing your Heating & Cooling System is a big consideration purchase and your indoor air quality is impacted by the choice you make. Yes, replacing your HVAC system with a higher efficiency unit decreases your utility bill but you can actually impact your health too. Reliable Heating & Air wants to help improve every single one of our customer's quality of life even more.
At Reliable Heating & Air, the Nation's #1 Trane Dealer, we bring you the best pricing as an Elite dealer, a quality installation as the Nation's 1st to provide an ENERGY STAR Verified HVAC Installation and we offer flexible budget friendly programs.
50% of Illnesses are Caused or Aggravated by Poor Indoor Air Quality, according to the EPA...That's where Reliable Can Help.