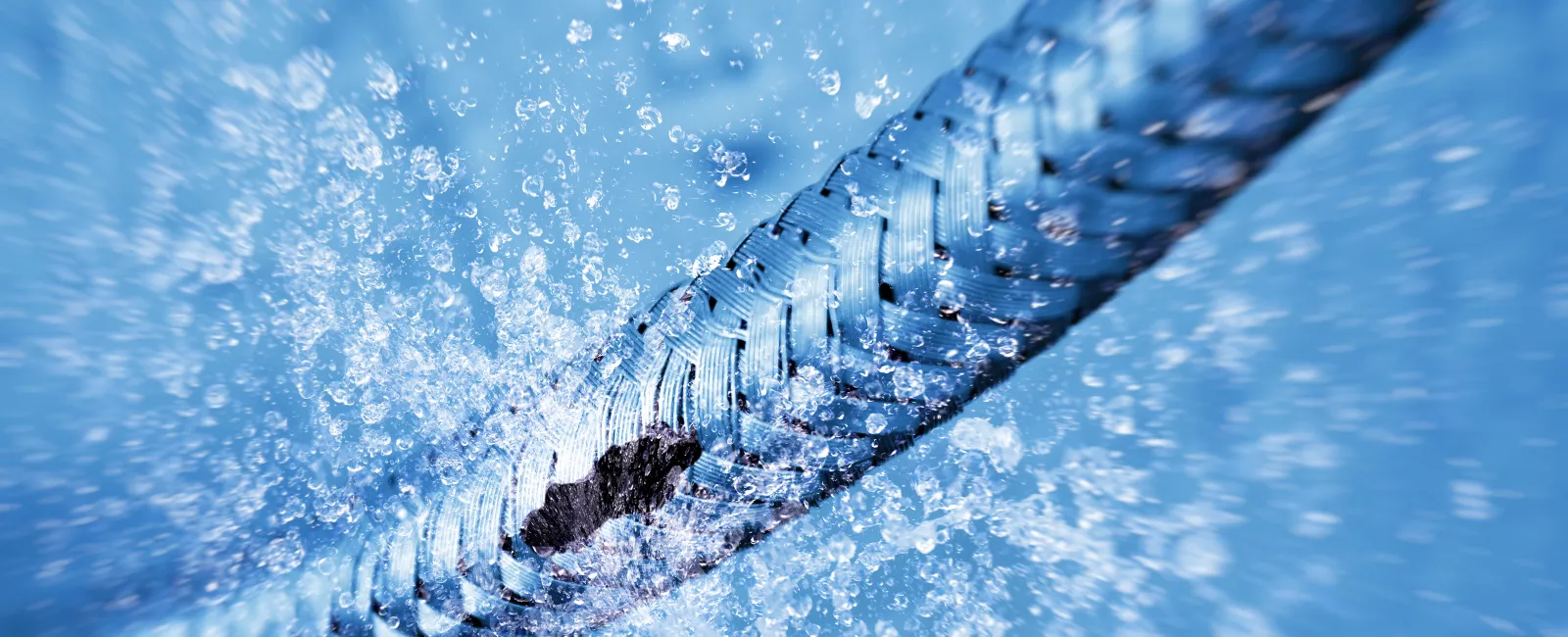 Need a Leak Detection
System Installed?
It's Gotta be Reliable.
How Can We Help You Today?
I want to...
Service
Overview
Service call fee $89.95 (waived with recommended repair)

Price starting at: $900

Average time to complete: Half a day
Why risk a burst pipe or faulty appliance flooding your home? A leak detection system with an automatic water shut-off valve will monitor your home 24/7 for the slightest leaks, and turn off your water supply if it detects one to prevent expensive damage to your home. At Reliable Heating & Air, our plumbers will expertly install your home leak detection system and walk you through how it works, all while giving you the best service in Atlanta.

Cost of a leak detection system in Atlanta
Low: $900

Average: $1,700

High: $2,500
What's included
New, reliable leak detection system

Multiple system options

1-year labor warranty

10-year manufacturer warranty

Flexible financing
Control Your Water Remotely & Detect Leaks
Streamlabs® Smart Water Control
Easy to Connect & Use
Connect the StreamLabs® Control to Wi-Fi and receive immediate water monitoring and leak alerts from the StreamLabs App, whether you're home or away.
It Only Takes a Second To
Get Started
How automatic water shut-off systems work
A smart water detection sensor will:
Monitor your water supply 24/7 for any leaks

Automatically shut off your water if a leak is detected

Notify you on your smartphone that there's a leak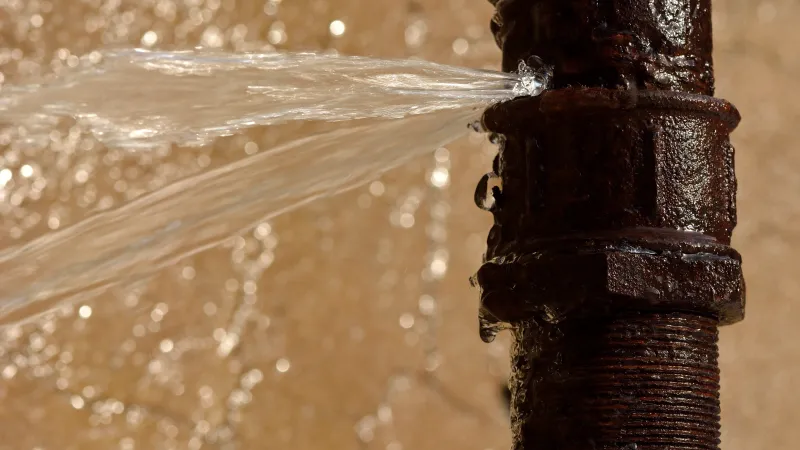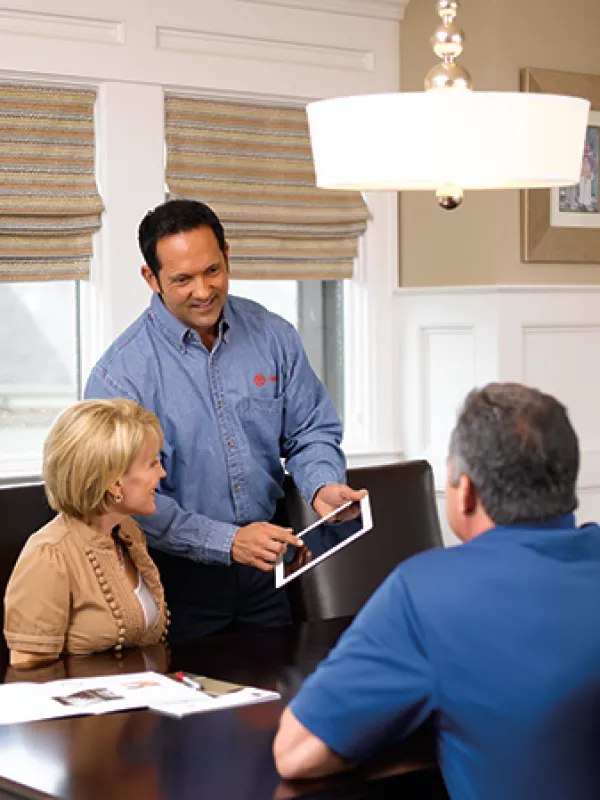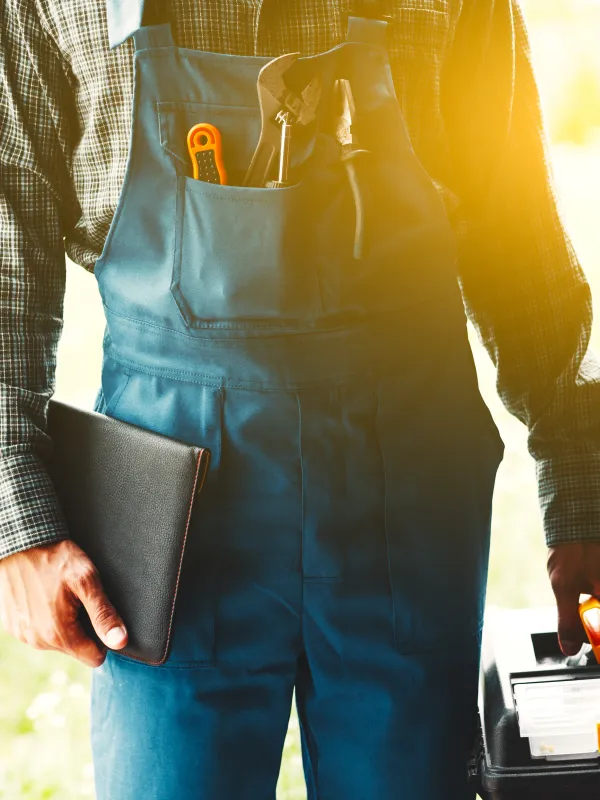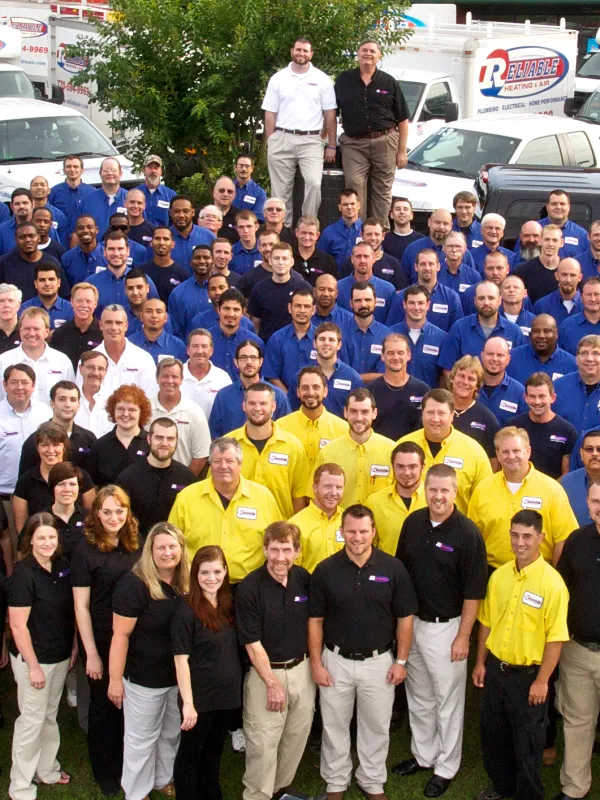 How Your
Leak Detection System Installation Works
1
Schedule
Contact us online or call us at (770) 594-9969 to schedule an appointment. We'll call you to confirm your time and send you a confirmation email with a picture of your plumber, so you know who to look for.

2
Install
Your plumber will inspect your home and discuss your needs to recommend the most reliable automatic water shut-off system for your house.
On the day of the installation, we will:
Turn off the water supply

Install your water detection sensor

Turn the water back on to make sure everything's working right

Clean up our mess before leaving your home
3
Follow-Up
Could we have done anything better when repairing or installing your smart leak detector? Let us know in the follow-up survey and we'll make it right.
Common causes of appliance water leaks
Water leaks in major appliances can be caused by:
Rust or corrosion. Metal plumbing parts naturally rust or corrode as they're exposed to water and minerals over time. This can weaken pipes, water heater tanks and other parts, causing them to leak or burst.

Clogs. Drain hoses clogged by mineral buildup or other debris prevent water-from sinks, showers, dishwashers and other drains from flowing where it's supposed to. This type of wastewater is called greywater, which can quickly become a health concern for your family if left standing.

Damaged or worn parts. As rubber parts on water based appliances (like gaskets or hoses) get older, they tend to lose elasticity or become brittle and crack. This can cause water to leak from cracks where hoses bend or at connections where gaskets become loose.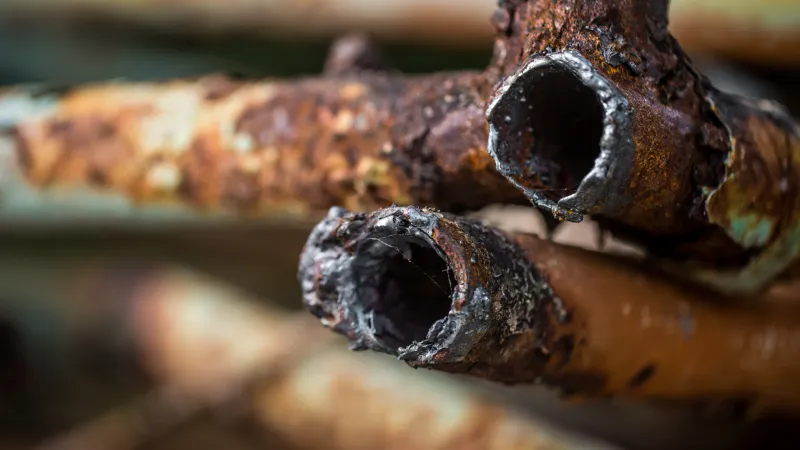 STREAMLABS® MONITOR
Unseen leaks can become big problems
Learning Leak Detection Use Smart AlertsTM to automatically detect your unique water usage patterns or create custom leak alerts.
Automatic Water Shut-Off Automatically shut off the water to the house within 15 seconds of detecting a leak.
Real-Time & Accurate Data Receive instant notification for abnormal water use, along with comparative and historical water usage data. Can detect leaks as small as .10 GPM.
Home & Away Modes With custom leak alert settings, you're protected whether you're home or away.
No Recurring Fees The free App has an easy-toread interface with all of the information you need on one screen.
Second Home Protection You can install multiple Controls on one App for complete visibility and control of water activity at all properties.

Complete Your Smart Home Integrates with Amazon Alexa.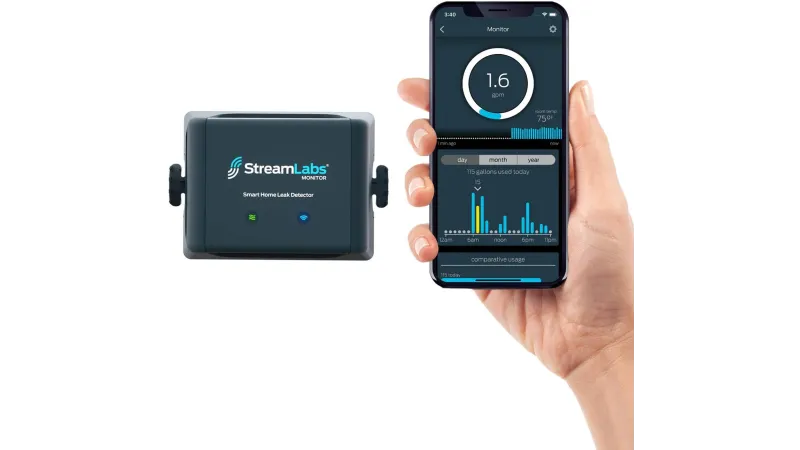 Benefits of installing a smart leak detection system
With a home leak detection sensor, you won't have to worry about pipes bursting or appliances leaking when you're away from home. A smart leak detector will shut off your water as soon as it detects a leak, then notify you so you can quickly fix the problem.

Prevent expensive water damage.
A smart leak detection system will shut off your water supply before a leak can cause serious damage to your home, including furniture, dry wall, flooring, electrical devices, and more.

Protect your major appliances.
Installing a water detection sensor will help protect appliances that are common sources of water leaks, including:
Dishwashers

Water heaters

Refrigerators

Washing machines

Central humidifiers
Reduce your insurance costs.
Some home insurance companies will offer a lower premium if you have an automatic water shut-off system installed because your home is less of a damage risk. Not to mention, filing an insurance claim for water damage could increase your premium. A water leak sensor would prevent having to file a claim in the first place.