Contact Reliable for Service or Questions
Heating & Cooling System Tune-ups
Get your 15 point heating or cooling system tune up!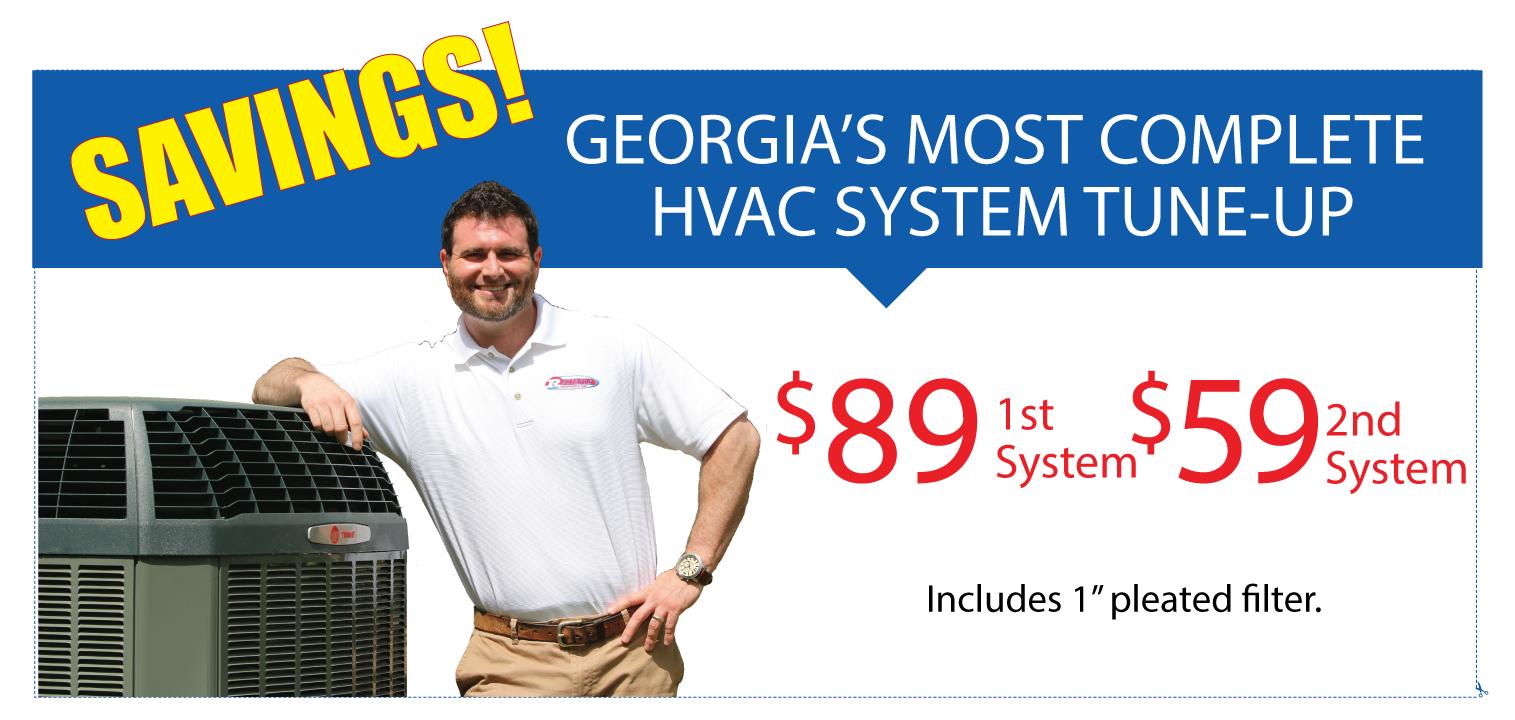 Catch problems early and avoid breakdowns by scheduling a tune up today.
Our HVAC system Tune-Up includes the following services:
Clean outdoor condenser coil
Clean condensate drain
Clean and cycle condensate pump
Check refrigerant pressures
Measure temperature drop across the coil
Clean and adjust the contractors
Lubricate motors and bearing (if not self-lubricating and if accessible)
Clean or Replace air filters (a 1″ high efficiency pleated filter is included – specialty filters are extra)
Inspect and adjust blower components
Test safety controls
Test pressure switches Measure volts and amps on the motors
Come fall/winter or spring/summer, your furnace and air conditioning unit will be essential to your indoor comfort and well-being. Don't risk incurring a breakdown when you need it the most! Schedule your tune-up with Reliable now and be prepared for the months months ahead. Just call or text (770) 594-9969 or click here to schedule an appointment.